Best Free Tours in Mumbai
Formerly known as Bombay, Mumbai is the largest city in India, with a population of over 20 million. The country's largest slums can be found here, as well as the largest collection of millionaires, and the world's most expensive home. Booking Free Walking Tours in Mumbai is the safest way to see this chaotic metropolis. There are several Free Mumbai City Tours that will introduce you to the main monuments around the historical center, all constructed during the British Raj. Those depart every day but you had better book in advance. There is also a Tour in Mumbai's Art District exploring some of the best galleries and museums in Mumbai and culminating at Galerie Mirchandani + Steinruecke. You might also be interested in Souvenir Shopping Tours, perfect for those looking for presents for home or souvenirs to remember the trip. You will be able to purchase everything from jewelry to henna to musical instruments with a guide.
Highlights of a Free Tour in Mumbai
Though archaeological findings suggest they have been inhabited since the Stone Age, the seven islands which came to be Mumbai were originally fishing settlements over 500 years ago, until the Portuguese and eventually British took over. This is why there are countless religious temples and landmarks that you can see in Free Tours in Mumbai. Among the most popular is Elephanta Island, the maze of caves being a fantastic example of stone carving. Dating back as early as AD450, the caves are a UNESCO World Heritage Site. Another, the Iskcon Temple, should be visited during prayer time to see frenzied drums and dancing in a sea of color. Other famous locations include the City Hall, St. Thomas Cathedral, Mumbai Stock Exchange, the Reserve Bank of India, the Horniman Circle Gardens and the National Gallery of Modern Art. You can end your walk at Marine Drive, a beautiful long seafront with stunning views.
Things to Do in Mumbai
It is hot here all year round, with the monsoon season generally occurring between June and September. Nearly a meter of rain was recorded in a single day in 2005. So, time your visit correctly! After visiting all the main monuments with Mumbai Free Walking Tours, go to Chhatrapati Shivaji Maharaj Vastu Sangrahalaya Museum. It is a huge domed structure with a vast collection of artefacts. The new Mumbai experience provides a 20-minute overview of the history of the city. For a more detailed look, head to Dr Bhau Daji Lad Mumbai City Museum. Here they have over 3,500 pieces telling the story of Mumbai's past. To get away from the city madness, take a day trip out to Sanjay Gandhi National Park. This tropical forest covers 104 square km and is home to all manner of plants and animals, including wild leopards. Try not to miss the vast Kanheri Caves, but avoid the 'safari' – all the big cats are in cages.
Free Tours in More Cities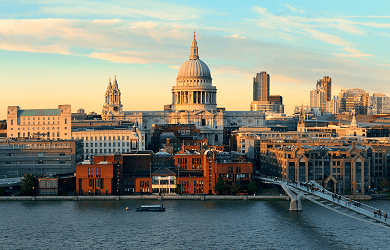 Free Tours London
32324 Reviews
4.58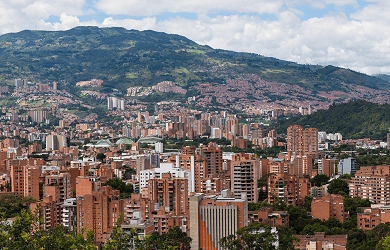 Free Tours Bogota
1288 Reviews
4.69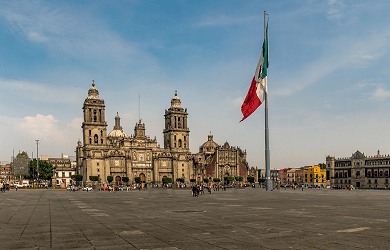 Free Tours Mexico City
2140 Reviews
4.29