Best Free Tours in Belgrade
If you are new to Serbia, we recommend joining Free Walking Tours in Belgrade. This is the easiest and most affordable way to see the capital of this interesting European country, and learn about its history. One of the top-rated walks ia a Free Belgrade City Tour. Here, a guide will lead you around the main landmarks in the old town and teach you about Belgrade's Roman and Ottoman history, as well as Serbian royal dynasties. Additionally, you can join the Free Modern Belgrade Tour, which provides a modern outlook into the city and its development since the 20th century. Finally, the Zemun Tour takes you on a walk along the Danube River bank and see Belgrade's most avant-garde side, including the Millennium Tower. Join a Belgrade Free Tour, learn about local culture, and socialize with locals and other tourists. This is the perfect way to start your Serbian adventure!
Highlights of a Free Tour in Belgrade
Charm, elegance, and charisma are some of the things travelers and tourists can expect during a Free Tour in Belgrade. The historic Belgrade Fortress is the city's top attraction. This is the crown and the heart of Belgrade which overlooks the city as well as two rivers. Fortifications began in Celtic times and some 115 battles have been fought here! The Church of Saint Sava is one of the largest Orthodox churches in the world, and one of the main landmarks in Belgrade. Pay a visit to the Residence of Prince Milos and the Residence of Princess Ljubica to delight yourself with Oriental-style lavish mansions. Those with a science side should check out the Nikola Tesla Museum, a cool museum dedicated to Nikola Tesla's inventions. For those who want to understand the history of West European Communist countries, a visit to Tito's Mausoleum is obligatory, as to the Museum of Yugoslavia extensive exhibitions.
Things to Do in Belgrade
The capital of Serbia is uniquely beautiful and a hub for East European history. No matter if you like exploring historical buildings, trying delicious food or having a fun night out, Serbia has it all. With Belgrade Free Walking Tours you will stroll along Knez Mihailova to Republica Square and enjoy Belgrade's bustling shopping area. You will find wonderful cafés, boutiques and traditional restaurants serving national dishes such as sarma, gibanica or gulas. You will also have the opportunity to taste rakija, a fruit brandy extremely popular in the Balkans. For art lovers, one of Belgrade's top cultural sights is the Museum of Contemporary Art, a treasure trove of ex-Yugoslavian 20th-century art. If you want to see more examples of brutalist architecture from the Communist era, go to the neighborhoods of Zemun and Novi Beograd. After sunset, head to the New Belgrade River bank to have a wonderful night out dancing on the charismatic floating river barges.
Free Tours in More Cities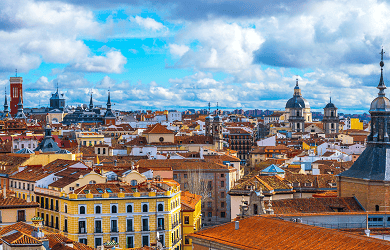 Free Tours Madrid
28096 Reviews
4.75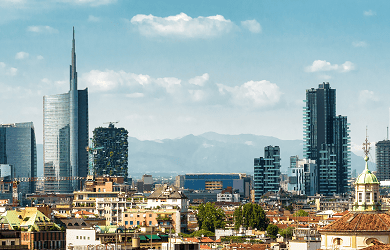 Free Tours Milan
5447 Reviews
4.74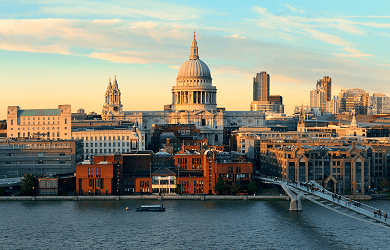 Free Tours London
31705 Reviews
4.71