Best Free Tours in Asuncion
The hot and humid capital of Paraguay is a young city – 65% of Asuncion's residents are under 30 years old. This demographic is reflected in the city's booming modern nightlife and metropolitan shopping malls, bars and restaurants which would not look out of place in North America. Free Tours in Asuncion give you the opportunity to explore the historic center with a knowledgeable local guide. Find out about the customs and culture of the city as you marvel at the beautiful architecture of the capital. For first arrivals, we highly recommend the Essential Asuncion City Tour. This 2-3 hour stroll takes you around all the important sights, and provides information about local customs, typical food and what to do. Book today and secure your seat!
Highlights of a Free Tour in Asuncion
Joining a Free Walking Tour in Asuncion you'll discover a lovely city full of colonial and modern architecture. Highlights include Asuncion Port, the Metropolitan Cathedral and the House of Independence. The huge Lopez Palace, which once carried the death penalty for simply looking at it, is now the seat of government and is safe for wandering eyes. The former center of government, the Cabildo, is now a cultural hub hosting events and exhibitions by the city's creatives and intellectuals. Do you like shopping? Then take a Free Shopping Tour of the city and be shown all the best boutiques and markets in the city. It usually begins at Heroes Square, with its beautiful water garden and fantastic shops selling traditional merchandise, clothes, lace items and handicrafts.
Things to Do in Asuncion
After getting your bearings with Asuncion Free Walking Tours, make sure to go exploring Paraguayan cuisine, such as 'chipa guazu' (savory corn cake) or 'yuca empanada' (breaded cassava). There's lots to try here, and most of it is delicious! Do you prefer outdoor activities? Then visit the Botanical Gardens just a short ride from the center. The old estate of the Lopez dynasty has been converted to house a small zoo and nature reserve, a natural history museum, and a gallery focusing on indigenous cultures. If museums are your thing, don't miss the opportunity to check out the Barro Museum. It has everything from indigenous crafts to political caricatures. You can arrive there by bus, but if you miss the Shopping del Sol stop, fear not, as you will go through Nu Guaz Park. Its lakes and walking trails provide a lovely relaxing afternoon walk.
Free Tours in More Cities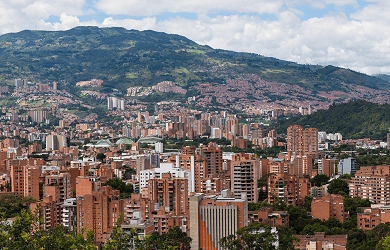 Free Tours Bogota
1281 Reviews
4.69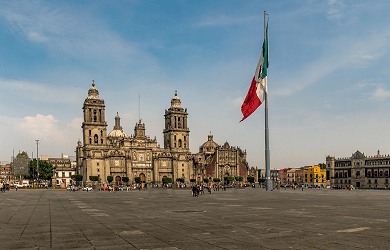 Free Tours Mexico City
2116 Reviews
4.29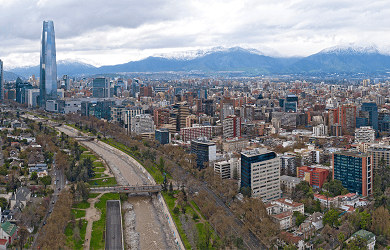 Free Tours Santiago
1281 Reviews
4.76