Best Free Tours in Washington DC
Founded in 1791, Washington DC is home to some of America's most iconic buildings and memorials. Join one of the Free Tours in Washington DC with a guide and come face-to-face with the famous home of the president, The White House, as well as other iconic monuments such as the Thomas Jefferson Memorial, the United States Capitol, the Lincoln Memorial, and the Vietnam Veterans Memorial. The Free Walking Tours in Washington DC are focused on different areas and are a fantastic way to deepen your knowledge of the most famous political seat in the world. Recommended tours include the must-join Essential Washington DC City Tour (covering the Capitol Hill and Congress, where you can see the most powerful buildings in the country), the Free Arlington Cemetery Tour, (where you will learn about American war history and fallen war heroes) and the Free Waterfront Tour (along the tidal basin).
Highlights of a Free Tour in Washington DC
Join a couple of Washington DC Free Walking Tours to get a complete overview of this city bursting with iconic highlights. On the Capitol Hill & Library of Congress area, you'll visit the political seat of America. Here you will see the most powerful buildings in the US, including the Capitol Building, the Supreme Court Building, and the Library of Congress Jefferson Building. See also the Lincoln Memorial and Washington Memorial, where pivotal moments in American history have taken place such as Martin Luther King's "I have a dream" speech. The Waterfront area includes the John Paul Jones Memorial, the George Mason Memorial, the US Capitol, and the World War II Memorial, amongst many other highlights. At Arlington Cemetery, you'll be able to honor the country's fallen heroes and see the grave of John F. Kennedy and the Tomb of the Unknown Soldier.
Things to Do in Washington DC
An interest in American politics is very likely to bring you to Washington DC, but there's so much more to see here! The Smithsonian Institution has a number of venues here, including the National Museum of Natural History; the National Air & Space Museum; the National Museum of American History and the National Portrait Gallery. Other arts venues include the John F. Kennedy Centre for the Performing Arts, which is the home of the National Symphony Orchestra; the Washington Ballet; and the Washington National Opera. The city also has a thriving local theatre movement, with organizations such as the Woolly Mammoth Theater Company, the Studio Theater, and the Shakespeare Theater Company all represented here. The city is famous for being the home of the Washington Redskins American football team. If you are a sports fan, see if you can catch a game while you are in town!
Free Tours in More Cities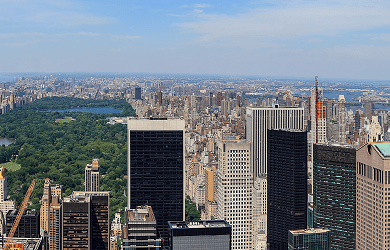 Free Tours New York
12605 Reviews
4.58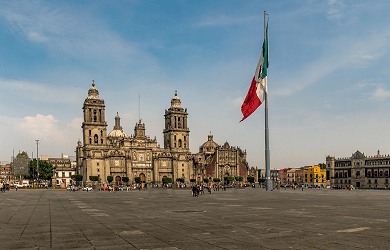 Free Tours Mexico City
2093 Reviews
4.29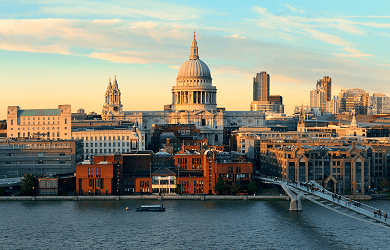 Free Tours London
31415 Reviews
4.71