Best Free Tours in Verona
Verona is an incredibly interesting destination for tourists, with a rich history and culture that dates back to prehistoric times. Located in northern Italy at the foot of the Lessini Mountains on the River Adige, Verona is home to Shakespeare's legendary love story, Romeo and Juliet. Tourists can visit the famous balcony of Juliette's house and explore the city's many attractions such as its beautiful piazzas, knot of lanes, and historic monuments. What are you waiting to book your Verona free walking tours? The Essential Verona City Tour is a great way to get to know the city, with visits to its most iconic monuments and attractions. You'll get to explore the cobbled streets, admire historic piazzas, and learn about Roman monuments. On the Verona by Night Free Tour, you'll experience the city in a calmer light as you stroll through its streets after dark. You'll be able to take in all of its beauty without the hustle and bustle of tourists during the day. Both tours are guided by experienced local guides who will provide interesting facts and trivia about this beautiful Italian city. With so much to see and do, the free walking tours in Verona are sure to provide you with an unforgettable experience.
Highlights of a Free Tour in Verona
Join free tours in Verona and come explore the top sights in the city! You will be surprised by the wonderful Roman remains and romantic streets that you'll discover. The first stop on your sightseeing tour should be the Arena di Verona, an ancient Roman amphitheater that was built in 30 AD. This impressive structure is still used today for concerts and operas, and it's one of the most popular tourist attractions in Verona. Next, you'll want to visit Piazza Bra, which is located in the heart of Verona's historic center. Here you'll find some of the city's most iconic landmarks, including the Palazzo della Gran Guardia and the Torre dei Lamberti. The square is also home to some great restaurants and cafes where you can enjoy a delicious meal or snack while taking in the stunning views of Verona. After exploring Piazza Bra, make sure to check out Piazza delle Erbe and Castelvecchio Bridge. This bridge spans across Adige River and offers stunning views of both sides of the river. It's also one of the oldest bridges in Italy and is definitely worth seeing if you're in town! These are just a few highlights from your free tour around Verona – there are plenty more sights to explore!
Things to Do in Verona
Verona is a beautiful city in the Veneto region of northeast Italy, and it's one of the most popular tourist destinations in the country. With its rich history and culture, Verona is a great place to explore and experience Italian life. From its famous opera season to its stunning architecture, there are plenty of things to do in Verona that will make your trip unforgettable. Visiting Casa di Giulietta is a must-do when you're in Verona; this house was made famous by Shakespeare's Romeo & Juliet, and it's now a popular tourist attraction. The Basilica of San Zeno Maggiore is another stunning building that should be on your list; it dates back to the 8th century and features some incredible Romanesque architecture. Go to Piazza delle Erbe to explore its vibrant market stalls selling everything from fresh produce to handmade souvenirs. Finally, no visit to Verona would be complete without trying some delicious gelato! There are lots of flavors to choose from so you can find something that suits your taste buds perfectly! Verona has something for everyone – whether you're looking for history, culture or just want to relax with some delicious food – so make sure you add it to your travel itinerary!
Free Tours in More Cities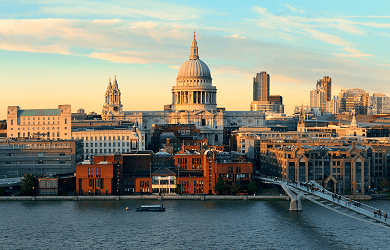 Free Tours London
31705 Reviews
4.71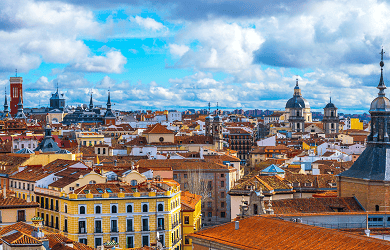 Free Tours Madrid
28096 Reviews
4.75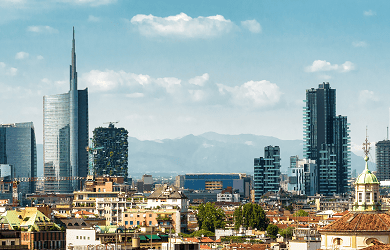 Free Tours Milan
5447 Reviews
4.74