Best Free Tours in Taipei
Taipei is the capital of the Republic of China, commonly known as Taiwan. It is a center for world commerce, and one of the main hubs of the Chinese-speaking world. Temperatures here are rarely cold, so Free Walking Tours in Taipei are the perfect way to explore this multicultural wonderland with a guide. Get the perfect introduction to Taiwan with a Free Taipei City Tour, a journey through the popular (and hidden) hot spots of the historic city center. With a Free Longshan Temple Tour or a Chiang Kai-Shek Memorial Hall Tour, you will explore two of the most important landmarks in the city, and also see flower markets, antique boutiques, sample delicious food and more. Of course, Taiwan is a foodie's mecca, so there are Food Tours of Taipei departing several times a day, so you can explore the best breakfasts, lunches and dinners in the capital city with local reliable guides.
Highlights of a Free Tour in Taipei
Taipei is very much a multisensory experience and as such is best explored by foot. Join Free Tours in Taipei and do not miss iconic landmarks such as the Chiang Kai-shek Memorial Hall, Xinyi Public Assembly Hall, the 228 Peace Memorial Park, Zhongshan Hall and the Red House. Another top-rated attraction is the National Palace Museum, which displays the finest displays of Chinese art worldwide. There are three levels of exhibits dating back 5,000 years astound the senses before you reach level 4, the pinnacle of the museum: an amazing restaurant. We recommend going to the Martyrs' Shrine to learn about the war heroes of the island and see the changing of the guard that takes place every hour. Another famous building on the island is Taipei 101, a skyscraper built to resemble a stalk of bamboo tied with ribbons at each fret. Finally, Confucius Temple is ideal to see a picturesque example of Minnan architecture.
Things to Do in Taipei
Taiwanese culture is shaped around its food. So much so that many small residences have no kitchens, their occupants far preferring to dine out instead. Themed restaurants are dotted around this city and the idea of fun with food is extremely prevalent. Experience this first hand with a Taipei Free Walking Tour at Tonghua Night Market, where you will be able to taste animal-shaped biscuits, mouth-watering dumplings, and the renowned 'stinky tofu'. If you love art and performances, do not miss Ximen Red House Theater. It's a trendy cultural spot with a lively atmosphere that historically served as meeting point for Japanese, Chinese and Western cultures. Finally, if you happen to be around Taipei on Confucius' birthday (28th September) you can enjoy a vibrant ceremony at Confucius Temple presided over by the mayor. Free tickets are handed out a few days before, but it's always worth turning up early in the day just in case there are a few tickets left!
Free Tours in More Cities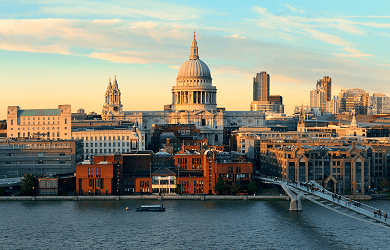 Free Tours London
31705 Reviews
4.71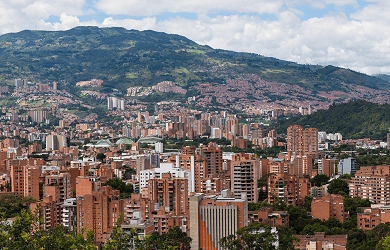 Free Tours Bogota
1281 Reviews
4.69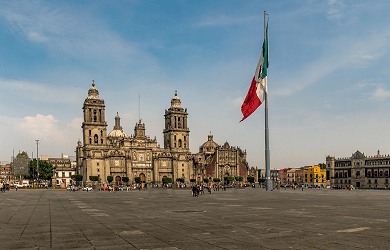 Free Tours Mexico City
2116 Reviews
4.29