Best Free Tours in Nice
Picking the best features of a city like Nice in southeastern France is not an easy task. With such a pleasant climate, unique architecture, a tranquil seaport, iconic buildings and hills, shops, local products, and a wide artistic culture, it makes it one of the most beautiful places to visit in the world. Join the Free Tours of Nice to stroll through its must-see Old Town and the colorful surrounding districts. Take the opportunity to see Nice on foot and save a few bucks! The best way to explore the city and learn about its history is by joining one of the Free Walking Tours in Nice, which are offered throughout this amazing place. Meet friendly local guides eager to show you around their beloved city. The Essential Nice City Tour will take you through all the iconic attractions of the Old Town. You can admire the impressive streets, Italian-style architecture, historic buildings, try organic food, and a take in the view from the gorgeous seafront.
Highlights of a Free Tour in Nice
Taking a Nice Free Walking Tour around this picturesque town is an absolute joy. Start at Massena Square and go on a charming adventure strolling along the French Riviera and Mediterranean coast. During this stroll, you will easily see why this city has been considered one of the most beautiful in the world. On your tour, you will get to know Nice Old Town's past, enjoy attractions such as the Opera House, Cours Saleya Market, Galerie des Ponchettes, the Belanda Tower, Nice Cathedral and more. This city has long been an inspiration for artists and poets alike. If you are a fan of fine art make sure to stop at the Marc Chagall Museum. The artist himself was involved in its design and curation. In here, you'll find a fine collection his religion-inspired works. Matisse was also influenced by the beauty of this city and spent every winter here. His imprint can be seen in the Matisse Museum which he (like Chagall) established and curated.
Things to Do in Nice
Explore the Old Town to its fullest and then stop to try the city's signature dish a delicious and light Salad Nicoise. Just like all French Towns Nice has a rich and outstanding cuisine all of its own and there's plenty to try including onion tarts, socca and ratatouille. If you want to try cooking your own versions of these you can find all the ingredients at the Cours Saleya market. Here you can find fresh produce and local delicacies and tempting free samples! Take a stroll along the breathtaking Promenade des Anglais an integral part of Nice city life. It's not something that the horrific terrorist attack has taken away. Citizens of Nice still flock to the promenade and its where the Nice Carnival takes place every February. At the top of one of the overlooking hills you find the Parc de la Colline du Château. Head to the top of here for some of the most amazing vistas of the French Riviera.
Free Tours in More Cities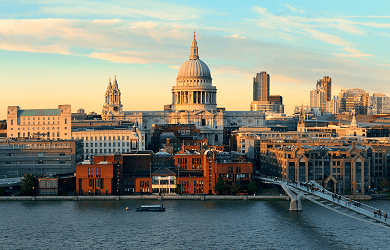 Free Tours London
31705 Reviews
4.71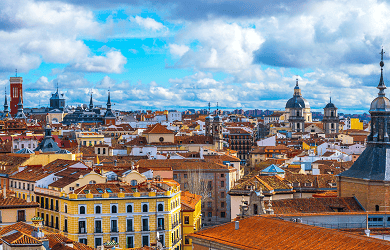 Free Tours Madrid
28096 Reviews
4.75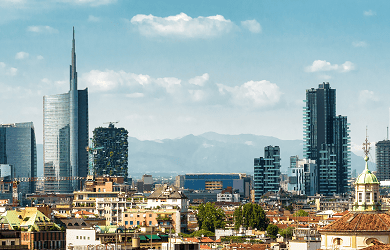 Free Tours Milan
5447 Reviews
4.74