Best Free Tours in Johannesburg
Commonly known as the host city for the 2010 FIFA World Cup, Johannesburg's popularity skyrocketed after millions of people flew to it for the 2010 games. Many didn't realize the sheer size of Johannesburg, its modernity, and gorgeous views. Today, Johannesburg (also known as 'Jozi' or 'Joburg') welcomes visitors from all over the world who come to see the famous stadium and bustling city. Join Free Walking Tours in Johannesburg and discover its culture, incredible sites, stories & legends with entertaining and passionate local guides. In a Free Downtown Tour, you will start understanding the history and architecture of this peculiar city. Then, we recommend joining a Free Soweto Tour, so you can explore this conflicted, bustling area, as well as learn about inspiring heroes such as Nelson Mandela and the Archbishop Emeritus Desmond Tutu. Finally, book your place on a Street Art in Johannesburg Free Walking Tour to see the most youthful, international and cultural side of this wonderful capital.
Highlights of a Free Tour in Johannesburg
Once you have made sense of the CBD (Central Business District) with Free Tours in Johannesburg, we recommend exploring further afield. Walk through the famous Neighbourgoods Market and take in the authentic smells, sounds, and tastes of South African food. Once the location of a falling neighborhood, Neighbourgoods Market is now thriving and full of life. The market is open every Saturday morning and is a popular destination for travelers and locals alike. Later take a trip to Maboneng Precinct, also known as the heart and essence of Johannesburg. This unique space features art galleries, local eats, coffee bars, and shops. Other popular attractions in Johannesburg include the Apartheid Museum, Cradle of Humankind (a UNESCO archaeological site), and the Lion Park. To really understand the legacy of one of the most famous freedom fighters in South Africa, you can visit Nelson Mandela's former home in the Soweto neighborhood and Nelson Mandela House Museum.
Things to Do in Johannesburg
Are you arriving in Johannesburg thinking of going on a safari or flying straight to Cape Town? Not so quick! We recommend spending a few days exploring the dramatic and revealing history of Johannesburg with a guide. Start in Soweto: visit the Hector Pieterson Memorial, and take a stroll through Orlando West, a neighborhood whose disparate houses highlight the social fabric and creativity that has shaped the country. To see the modern face of the city, head downtown and explore the inviting cafés at Melrose Arch shopping center with a Johannesburg City Tour. Here you can taste some of the excellent white wines from the region (South Africa is among the ten largest wine producers in the world). If you still have days to spare, check out the private excursions available to nearby attractions. Our favorites are the spectacular Pilanesberg National Park, the Cradle of Humankind archaeological site, and the diamond mines near the city of Pretoria.
Free Tours in More Cities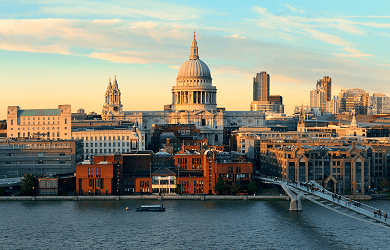 Free Tours London
31415 Reviews
4.71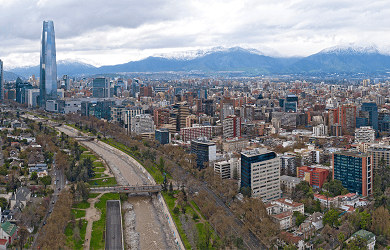 Free Tours Santiago
1231 Reviews
4.75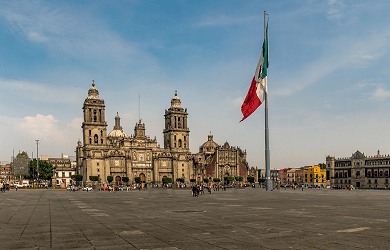 Free Tours Mexico City
2093 Reviews
4.29