Best Free Tours in Durban
Durban is a coastal city in South Africa and the third largest in the country. It is home to the largest concentration of people of Indian descent outside India itself, and the city reflects this with a distinctly Asian feel. Since the 2010 FIFA World Cup, the city has had a huge makeover, and its sandy beaches with new waterfront, coupled with its subtropical climate, are attracting tourists from all over the globe. Join one of the Free Tours in Durban and discover that it has a lot more to offer than its seafront. The best way to indulge in the sights, sounds and smells of Durban is to take one of the Free Walking Tours in Durban departing every day. We recommend that first-timers in the city book a seat in the Essential Free Tour in Durban. This 2-3-hour tour provides an entertaining introduction to the history and main landmarks of this vibrant place with a born and bred Durban guide.
Highlights of a Free Tour in Durban
There are plenty of galleries and museums to enjoy in Durban City Tours. Phansi Museum, the Campbell Collections, the Old Courthouse Museum and Kwa Muhle Museum are all worth a visit, between them displaying a huge array of Zulu and colonial artefacts. When you're done looking around, take a look inward at the Temple of Understanding, one of the biggest Hare Krishna temples in the world. Additionally, this lotus flower-shaped building in the west of the city has an excellent vegetarian restaurant. Then head to Moses Mabhida Stadium, newly constructed for the FIFA 2010 World Cup. Here you can experience some of the best views of the city. Getting up to the top of the 'basket' arch can be a little exhausting on foot (there's 550 steps) so a SkyCar is available. Once you get back down you can hire a Segway to explore the nearby beachfront in style.
Things to Do in Durban
Take a Durban free walking tour and stroll down the Golden Mile to enjoy some of the best attractions on the seafront. Make sure you stop for an obligatory ice cream along the way. Along the Golden Mile, you will come across uShaka Marine World – an amusement park containing both Sea World and Wet'n'Wild. One of the largest aquariums anywhere, it boasts the most plentiful collection of sharks in the bottom half of the world, as well as a plethora of rides, exhibits and opportunities to 'meet' the sea creatures on show. The Durban Botanic Gardens are also worth a trip. Aside from the myriad plant species, this 2,000 square meter garden also hosts annual orchestral concerts. Durban is surrounded by areas of outstanding natural beauty that you simply have to visit. Escape into the rolling hills of the Natal Midlands on a day safari from Durban and come face-to-face with some of Africa's magnificent wildlife.
Free Tours in More Cities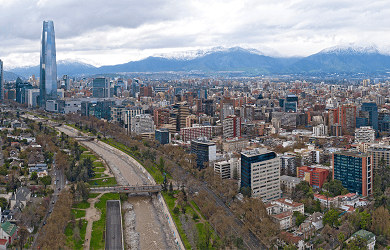 Free Tours Santiago
1281 Reviews
4.76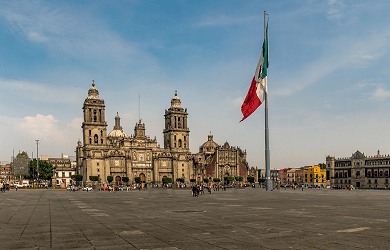 Free Tours Mexico City
2116 Reviews
4.29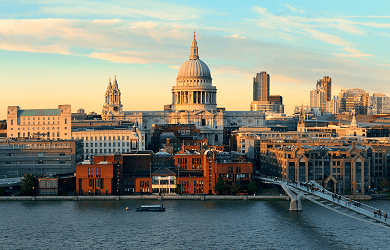 Free Tours London
31705 Reviews
4.71