Best Free Tours in Beirut
Some describe Beirut as a "sightseeing paradise" due to its numerous cliffs and beach strips that line up the Mediterranean Sea. This gorgeous capital, also known as the "Paris of the Middle East", is steeped in history that dates back to over 5,000 years. Book Free Walking Tours in Beirut to navigate through countless landmarks with architectural styles that go from Ottoman to French, Greek and Lebanese, in addition to a great influence of intertwined civilizations. These are some of our favorite tours. The Free Beirut City Tour will let you unveil the secrets of Beirut's past and present alongside a knowledgeable local guide in a wonderful walk around the historical center. The Eat like Local Tour is a must-join experience where you will discover the impressive food scene of a country reputed to have one of the best culinary traditions in the world. Additionally, discover the famous nightlife of Lebanon with a Beirut Pub Crawl!
Highlights of a Free Tour in Beirut
Join the Free Tours of Beirut to get a fantastic overview of the city's impressive history, its cosmopolitan personality, traditions, culinary delights, and unique complexities as you stroll around attractions such as Nejmeh Square (Place de L'Etoile), the Ruins of Fakhreddine Palace, Martyrs' Square, the Lebanese Parliament, the ancient Roman Bath Ruins, Garden of Forgiveness, the iconic Hamidiye Clocktower, and more! Other important landmarks around the city are the Maronite Cathedral of Saint George, built to resemble the Basilica di Santa Maria Maggiore in Rome, and Mohammed Al-Amin Mosque, a modern building that has however become Beirut's symbol. A bit farther away from the center, you will also find the amazing view of the Corniche and the Pigeon Rock. Apart from these landmarks, Beirut is famous for the Mar Mikhael area: it's an artist paradise with hundreds of tiny art galleries, boutiques, restaurants and coffee-shops.
Things to Do in Beirut
Beirut's turbulent past has shaped the city as seen today; but locals are welcoming, food is mouth-watering, the cityscape absolutely worth exploring, and activities to do are countless. After joining Beirut Free Walking Tours in the morning, go to the National Museum in the afternoon. It's home to an incredible collection of archaeological artefacts, from Prehistory through to the Ottoman Empire. At night, you can join a wine tasting tour or explore the clubbing culture in the Mar Mikhael area. There, in Armenia Street, you will find the cooler and most crowded bars. Do you have several days in Beirut? Lebanon is a compact country, so we recommend taking day excursions to several locations: go to Deir al-Qamar, home to impressive Moussa Castle and the Beiteddine Palace; or visit Byblos, the oldest inhabited city in the world, on your way to Jeita Grotto and Harissa; and spend a day visiting the ancient coast of Tyre.
Free Tours in More Cities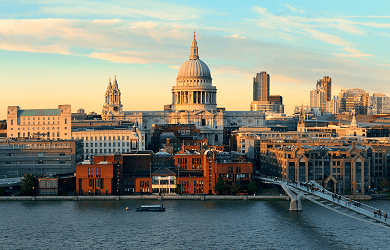 Free Tours London
31705 Reviews
4.71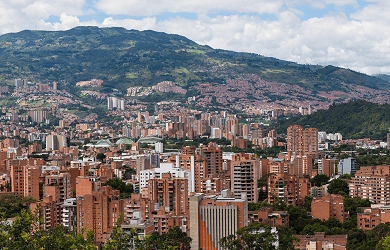 Free Tours Bogota
1281 Reviews
4.69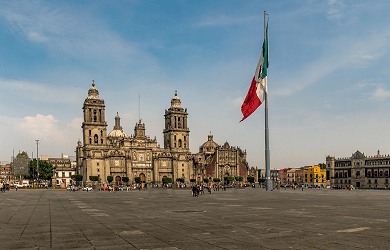 Free Tours Mexico City
2116 Reviews
4.29