Latest reviews
Essential Free Tour Zadar
24/10/23
Very insightful and informative! Many historical details and long enough to get to know a lot of things! Totally recommended! Thank you, Dejan!
You Welcome Sofia. Sorry that I arrived 15 min after. I didn't see that you booked so I could not inform you like I informed others.
Essential Free Tour Zadar
15/09/23
Essential Free Tour Zadar
08/07/23
We had an excellent experience on our small, almost private tour. Despite the fact that it was just me and my partner, the guide took the time to carry out the complete tour of the city of Zadar. He really had a lot of knowledge of history and architecture, he showed us places that we would never have known if we had not taken this tour. My husband was delighted with all the historical data that he told us. I highly recommend this tour if you are fascinated by history and learning about the city.
Best Free Tours in Zadar
Its impressive natural scenery sets Zadar apart from many cities around the world, including other must-visit places in Croatia. Zadar is less crowded, and its ancient Byzantine legacies heavily distinguish its historical character. Join the Free Walking Tours of Zadar to learn more about the mixture of cultures that make up this spectacular side of the Adriatic. Joining the top-rated Essential Zadar City Tour gives tourists the opportunity to explore the highlights in old town with a guide while listening to fascinating stories and legends from early Liburnian settlements, Roman footprints, Slavic invasions, Italian oppression, Turkish attacks, as well as Austrian and French occupations. The next day, you can book the outstanding Free Food Tour in Zadar and receive a unique introduction to Croatia's incredible food, including several types of cheese and Maraschino.
Highlights of a Free Tour in Zadar
On a Free Tour of Zadar, you will walk through renowned landmarks, some of which miraculously survived the aerial bombardments of World War II. Highlights include the Roman Forum, which is one of the best-preserved east of Italy, the Church and Monastery of St. Mary, the Romanesque Church of St. Chrysogonus, the Cathedral of St. Anastasia, and St. Elijah's Church, to name just a few! In addition, the Church of St. Donatus is the jewel in Zadar's crown. It is an incredible example of Byzantine art, and is in such perfect condition that it is hard to believe it has been standing in place since the year 800. Of the remaining city walls and fortifications, the Sea Gate (or St. Chrysostom's Gate) and the spectacular Land Gate are in their original state.
Things to Do in Zadar
Zadar Free Walking Tours will introduce you to a treasure trove of historical relics, but there is more to experience in and around the city. Visit the Sea Organ at the edge of the peninsula, an innovative and award-winning art installation. The same artist, Nikola Basic also designed the Greeting of the Sun which is also here. It's a beautiful installation that complements the incredible sunsets. Don't just stick to visiting the city. There are two incredible national parks near here that are a must-visit: Paklenica National Park and Plitvice Lakes National Park, both areas of outstanding natural beauty and perfect for hiking. Zadar is also surrounded by islands for you to explore. Charter a boat one day and enjoy sailing to these islands whilst soaking up the sun and the glistening Adriatic.
Free Tours in More Cities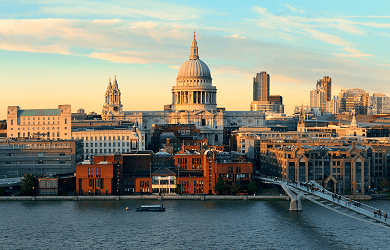 Free Tours London
31705 Reviews
4.71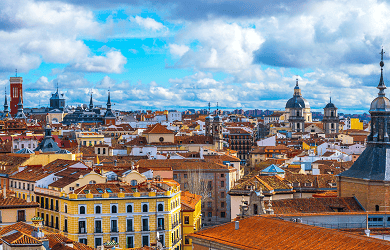 Free Tours Madrid
28096 Reviews
4.75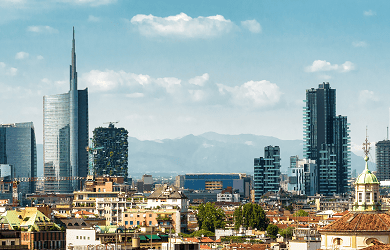 Free Tours Milan
5447 Reviews
4.74