Best Free Tours in Wroclaw
Wroclaw is an incredibly interesting destination for tourists, with a variety of attractions and activities to enjoy. From the beautiful Old Town, to the variety of architecture, numerous green spaces, amazing food and cafe scene and lots of cool spots – Wroclaw has it all! Join Wroclaw free walking tours and come explore this stunning Polish city with knowledgeable local guides! Book today your Essential Wroclaw City Tour and visit the main landmarks in the old town, including Cathedral Island, and the breathtaking views of the Raclawice Panorama. There are also plenty of opportunities for discovering the modern history of Poland by joining the Communist Wroclaw Free Tour. This guided walk will explore Jewish traces from World War II, the history of Wroclaw University, and take you to monuments such as The Passage, which commemorates the popular suffering under the Communist Regime. Finally, the Wroclaw by Night Free Tour is a great opportunity to join the locals for an evening walk in the old town and get to know the city from a different perspective. No matter what you're looking for in a vacation destination, the free walking tours in Wroclaw have something to offer everyone.
Highlights of a Free Tour in Wroclaw
Wroclaw is a beautiful city in Poland that offers many exciting sights for tourists to explore. One of the most popular attractions is Wroclaw Market Square, which is located in the center of the city and has been a major hub of activity since the Middle Ages. The square is lined with colorful buildings and features a variety of shops, restaurants, and cafes. Another popular attraction in Wroclaw is Ostrow Tumski, or "Cathedral Island", which was once an important religious center for Polish kings. Today, it is home to several historic churches and monuments, including the Cathedral of St. John the Baptist — which was built in the 13th century and is one of the oldest churches in Poland — Tumski Bridge and the Collegiate Church of the Holy Cross and St. Bartholomew. Grunwald Bridge, the Opera House and the Raclawice Panorama are also popular tourist attractions in Wroclaw. You can take free tours around these sites to learn more about their history and admire their architecture. Whether you're looking for a romantic getaway or an educational experience, Wroclaw has something for everyone! Start planning your trip today!
Things to Do in Wroclaw
If you're looking for a unique and exciting destination in Poland, Wroclaw is the perfect place. This vibrant city offers a wealth of activities and attractions that are sure to make your trip unforgettable. From historic museums and monuments to delicious food and outdoor adventures, there's something for everyone in Wroclaw. Start your exploration with a visit to the Old Town, where you can marvel at the stunning architecture of the Town Hall and Cathedral Island. Then head over to the Market Square, where you can browse through stalls selling local produce and souvenirs. Don't forget to take a picture with one of the hundreds of decorative dwarves scattered throughout the city! For art lovers, several excellent museums in Wroclaw showcase both traditional and contemporary works from Polish artists. The Centennial Hall is also worth a visit, as it houses an impressive collection of sculptures, paintings and photographs. If you're looking for something more active, why not go on a tour along the Oder River? With its rich history and vibrant culture, this charming city is sure to leave you with lasting memories that will stay with you long after your visit ends.
Free Tours in More Cities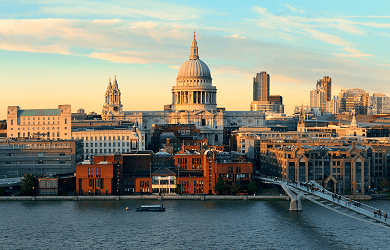 Free Tours London
31705 Reviews
4.71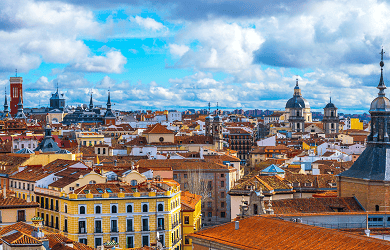 Free Tours Madrid
28096 Reviews
4.75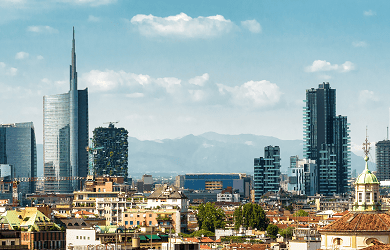 Free Tours Milan
5447 Reviews
4.74