Best Free Tours in Salzburg
Listed among UNESCO World Heritage Sites, the historic center of Salzburg in Austria has become a magical mecca for art, classical music, as well as medieval and baroque architecture. Join one of the Free Walking Tours in Salzburg and enjoy wandering through the old and new towns in the company of a passionate and knowledgeable guide. Are you new to the city? Join the Essential Salzburg City Tour to discover its profound cultural heritage as you stroll through the main landmarks, including picturesque medieval streets, squares, courtyards, pedestrian areas, boutiques, and notable buildings that date back to the 15th century.  And did you know that this wonderful city is the birthplace of Wolfgang Amadeus Mozart? If you are a music enthusiast, book the Free Tour of Music and follow the steps of Mozart while discovering why Salzburg has played such an important role in the history of music. Book today and make the most of your trip!
Highlights of a Free Tour in Salzburg
On a Free Tour in Salzburg, you will enjoy navigating the streets of the glorious Old Town with a local guide. You will explore its winding passageways and feast your eyes on the quaint shops, original inn signs, and merchant homes, some of which date back to the 15th century. Other highlights include the Old Town Hall, the 13th-century court Pharmacy, and St. Florian's Fountain. There are plenty of beautiful religious buildings to explore too, including Salzburg Cathedral and St. Peter's Abbey. Take a break in Residenzplatz, where you can find one of the finest baroque fountains in Austria and the striking Residenz Palace. Of course, classical music fans can't miss the opportunity to visit Mozart's birthplace. And no tour is complete without a trip up to the 11th-century Hohensalzburg Fortress that stands guard over the city. A stunning, near-perfect condition historic fortress that has to be seen to be believed.
Things to Do in Salzburg
With Salzburg Free Walking Tours, you can find something breathtaking around every corner of the old town. So, take your time and relish the magic of Salzburg, both by day and by night. Spend a morning wandering around the charming Getreidegasse, the main street of the Old Town. Here you can find a plethora of shops and some delicious eateries where you can try some typical 'apfelstrudel' (apple strudel). Cross the river and visit Café Bazar, one of the most iconic coffeehouses in Salzburg and a favorite haunt of poets, musicians, and intellectuals since 1909. Try and time your visit with one of the many festivals that take place throughout the year, such as the Salzburg Festival and Mozart Week. If you fancy a trip outside the city, a short drive away is the picturesque town of Hallein, where you can find the Celtic Museum, which houses one of the largest collections of Celtic artifacts in the world.
Free Tours in More Cities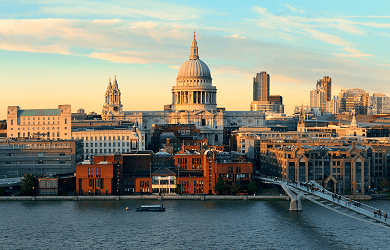 Free Tours London
31705 Reviews
4.71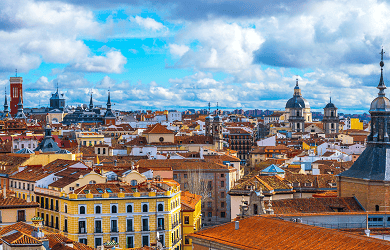 Free Tours Madrid
28096 Reviews
4.75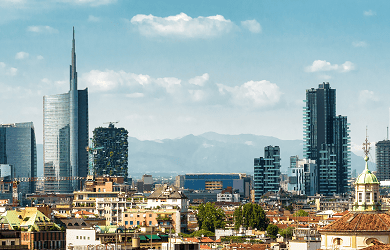 Free Tours Milan
5447 Reviews
4.74