Best Free Tours in Ottawa
In the past, Canada's city-capital Ottawa was overshadowed by nearby Toronto and Montreal, but the city has transformed itself into a thriving metropolis and cultural hub in the last years. Art, international restaurants, museums, outdoor sports…. There are countless reasons to include Ottawa in one's list of main travel destinations! Make the most of the Free Walking Tours in Ottawa and discover a place where cold weather is an opportunity for celebration, stroll among heritage buildings, statues and sculptures, art galleries, haunted houses, churches, parks, markets, and more! Take the Essential Ottawa City Tour and get the perfect mix of sightseeing activities alongside historical facts, local oddities, and legendary stories of political assassinations. The second day, you can take the Free Ghost Tour in Ottawa by night, but be prepared to be spooked as you learn about its darker side!
Highlights of a Free Tour in Ottawa
Free Tours in Ottawa are perfect to discover the main sights on this wonderful city with a local guide. One of the main highlights is Parliament Hill an awe-inspiring gothic-style building and the seat of Canadian Parliament. (There are free tours available to visit inside every day!). Travelers will also come across the National Gallery of Canada, the National War Memorial and the Notre-Dame Cathedral Basilica. After that, take a walk down North America's first pedestrian promenade, Sparks Street, now a bustling street full of restaurants and shops. And do not forget to take a look around the grounds of the gothic Fairmont Chateau Laurier, a favorite stop on any Ottawa Free Walking Tour. Finally, you can head towards the Canadian Museum of History, one of the most important museums in the country. In here you can find a host of exhibitions including the First Peoples Hall and a children's museum.
Things to Do in Ottawa
Both a cultural and sports metropolis, Ottawa is packed with tourist activities and things to do for everybody. Head to Sparks Street for great food and high-end shopping. There are regular events happening here; you may even catch Poutinefest, a festival dedicated to Canada's most famous fish. And why don't you try your hand at some of the winter activities available here? In fact, Ottawa is home to the world's largest skate rink, so get your skates on and try not to fall over! The Byward market, one of the oldest in Canada, has everything you might wish for, and it's a great place to mingle with locals and try some Canadian high-sugar snacks such as Maple Bacon Donuts and Beaver Tails (not an actual beaver's tail!). For an escape from the city, head to Gatineau Park, a conservation park full of fantastic hiking trails, canoeing and the odd historical building!
Free Tours in More Cities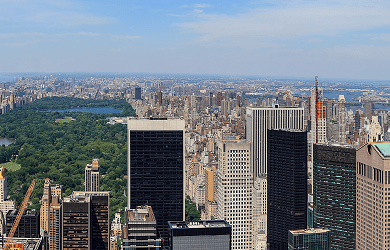 Free Tours New York
12683 Reviews
4.57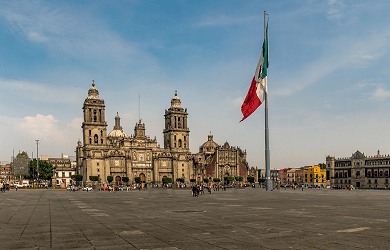 Free Tours Mexico City
2116 Reviews
4.29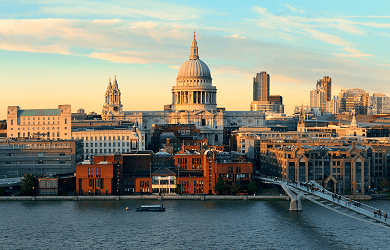 Free Tours London
31705 Reviews
4.71