Best Free Tours in Montreal
Montreal is an absolutely unique city in North America. Its history and Quebec culture, the beauty of its parks, museums and other tourist attractions will make you fall in love with the city. If you come to visit in summer, the Free Walking Tours in Montreal will immerse you in the past of this charismatic city while visiting its best monuments. The best way to appreciate the history and beauty of this unique city is to join the Essential Montreal City Tour, which takes you to the highlights of the old town to experience the sights and sounds of this great place. You'll enjoy the walk in the company of a small group of fellow travelers and friendly, informative guides. You'll see for yourself why many tourists dub Montreal "a friendly version of Paris". Book today to avoid disappointment!
Highlights of a Free Tour in Montreal
There's plenty to pack in on a free tour in Montreal! Starting with a relaxing stroll around Old Montreal, founded by the French settlers in 1642, it was built as a Catholic community. Later, the town would be known as a major trading and military post that was at one time surrounded by fortified walls. Today, Old Montreal is the perfect mix of history and modern life, with bustling galleries, shopping, and restaurants. In the old port, you'll find one of Montreal's most significant landmarks, the Basilique Notre-Dame Montreal. This incredible Gothic Revival structure has stunning stained glass windows along with 24-carat gold stars in its vaulted ceiling. This jaw-dropping building is a must-see. Other highlights on a Montreal Free Walking Tour include the Musee des Beaux-arts de Montreal, the Chateau Ramezay, and the Place Jacques-Cartier!
Things to Do in Montreal
Montreal is a foodie heaven with a plethora of choices for all tastes. If you want to eat like a local, head to Schwartz Deli, an institution in Montreal whose specialty is mouthwatering sandwiches. In the Mile End, Montreal's hippest neighborhood, you will find organic food shops, bars, and a thousand and one ways to spend your money with lots of quaint independent shops. Come to Montreal in June or July and you will catch the world-famous Montreal Jazz Festival. There are plenty of free outdoor shows, so you don't have to worry about spending too much money to enjoy this amazing event. There are plenty of other festivals that run throughout the year, most of which you can find in the Quartier des Spectacles, the arts and entertainment district in downtown Montreal. For a change of pace, spend the day wandering around the beautiful Mount Royal Park.
Free Tours in More Cities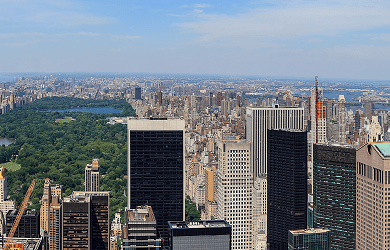 Free Tours New York
12605 Reviews
4.58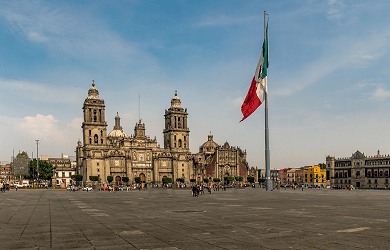 Free Tours Mexico City
2093 Reviews
4.29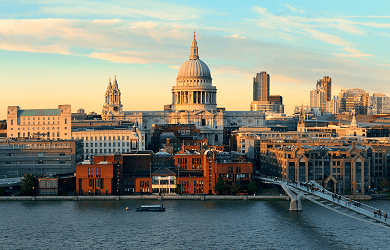 Free Tours London
31415 Reviews
4.71