Best Free Tours in Los Angeles
Known affectionately as the "City of Angels". this sprawling metropolis needs little introduction. Los Angeles is a byword for movie star glamor. Surrounded by mountains and a glorious coastline, this is a wonderful place to explore. There are so many attractions in Los Angeles that it can be hard to choose what to see, especially if you are only visiting for a few days. To help you get started, join one of the Free Tours in Los Angeles. This is a big city, so make the most of the Free Walking Tours in Los Angeles to explore different areas with a guide. They are a great way to navigate the city and save some bucks! Try the Hollywood Free Tour and learn how this area got its name and the history of the iconic Hollywood sign. We also recommend the Essential Los Angeles City Tour to discover some of LA's hidden gems.
Highlights of a Free Tour of Los Angeles
Hollywood is a vacation within itself. Head to the Walk of Fame for one of the most popular attractions. Walk down Hollywood Boulevard and tread on the stars of the stars! Also, in this area, you can get a feel for the multicultural melting pot that is LA, with neighborhoods such as Little Armenia and Thai Town. The TCL Chinese Theater is also on this route. Built in 1927, this unique location is known for its famous Chinese design and decoration. With Los Angeles Free Walking Tours, you can learn about LA's architectural history as you tour some of the most famous buildings in the city. Find yourself in the Art Deco period of the 1920s-1930s and be amazed by the beauty of this era. Some must-see sites are the old Bullocks Wilshire store, the Eastern Columbia Building, known for its stunning tower, and the Los Angeles Public Library. Even if you don't open a book, this unique site is worth a visit.
Things to Do in Los Angeles
There's so much to see and do in LA that you won't want to leave. Make sure to Universal Studios Hollywood. This unique park is a crowd pleaser. It's part theme park, part movie studio, and part shopping mall. This is a must-see attraction! There are several behind-the-scenes tours that let you peek into what it takes to make a movie. Just plan to stay all day! If you have a little money to spend, Rodeo Drive is the place for you. The epicenter of high fashion, you can find stores for some of the most popular designers, and then stop and have a coffee at the Fountain Coffee Room in the Beverly Hills Hotel. You may even run into a celebrity or two during your shopping adventure! After all that running around the city, make sure you spend a day chilling out at Venice Beach. Visit the quirky shops and take a look at the famous Muscle Beach outdoor gym.
Free Tours in More Cities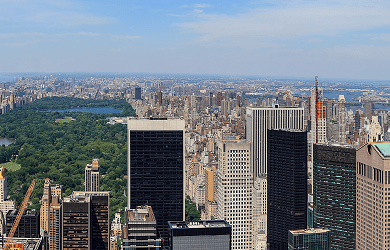 Free Tours New York
12605 Reviews
4.58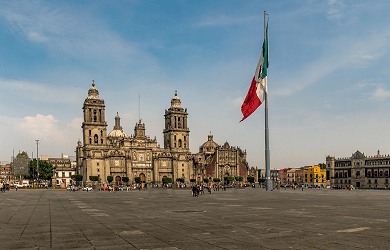 Free Tours Mexico City
2093 Reviews
4.29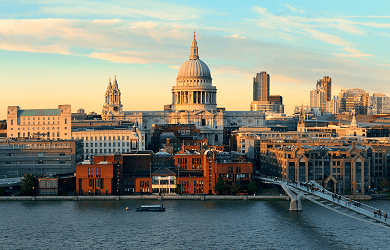 Free Tours London
31415 Reviews
4.71