Best Free Tours in Haifa
Haifa, one of Israel's most important cities and cultural epicenters, overlooks the gorgeous Mediterranean Sea on one side and Mount Carmel on the other, with lower and upper cities connected by its renowned underground transit system. The most important way to get a chance to explore the city and learn about its history is by joining one of the Free Walking Tours in Haifa offered by local guides. Here you'll find some of the best ones at your disposal. The Haifa City Tours are popular walks around the Old Town offering an incredible exploration of highlights such as Baha'i Gardens and Louis Promenade. The peculiar Monday Free Tour Haifa offers wide information around the German colony and an exploration in the Wadi Nisnas Market, where guests will be able to get a culinary overview and even taste food samples along the way! Additionally, there are also private one-day adventure tours that will take you to Nazareth and Galilee from Haifa.
Highlights of a Free Tour in Haifa
Haifa has a fascinating ancient and modern history. This millenary town became one of the most important in Israel when a German Protestant colony was founded in 1868 by members of the Society of the Temple. Since then, Haifa remains a cosmopolitan place with a mixture of Jews, Muslims, and Christian Arabs. We recommend joining a Haifa Free Walking Tours to see stunning old houses with tiled roofs while you learn about well-preserved traditions dating back to Biblical times. You will discover sights in the Bahá'í Gardens (also known as the Hanging Gardens of Mount Carmel) included in World Heritage Lists, navigate through the Yefe Nof panoramic Street, the Universal House of Justice, Shrine of the Báb, and Israel National Museum. One of the top-rated highlights in Haifa is the Stella Maris Carmelite Monastery, with a visit to the sacred Elijah's Cave. Not far from Haifa, on the way to Tel Aviv, you can visit one of Israel's most fascinating ancient sites: Caesarea.
Things to Do in Haifa
Visit Haifa to discover an entertaining place steeped in history. Over the centuries, numerous rulers and forces set their eyes on Haifa due to its powerful port; Crusaders, Napoleon, Ibrahim Pasha, and Britain amid others fought to conquer this multicultural metropolis. On arrival to Haifa, go for a half-day city tour to stroll around museums, Persian gardens, markets, and must-see attractions. Then, we recommend that you spend as much time as possible in Downton Haifa, strolling along Ben-Gurion Street. That's the old main axis of the German Protestant community which transformed this city. Here you will see vestiges of interesting old houses, excellent restaurants and chic boutiques. After this, take the Haifa cable car to get up the steep hill to the Stella Maris Carmelite Monastery, so you can also enjoy the best views of the city and the sea. Finally, we recommend all windsurfers to go exploring Bat Galim Beach, a favorite with water sports enthusiasts.
Free Tours in More Cities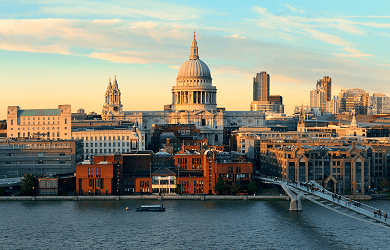 Free Tours London
31415 Reviews
4.71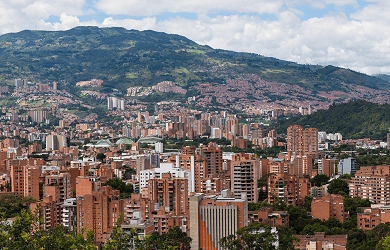 Free Tours Bogota
1273 Reviews
4.69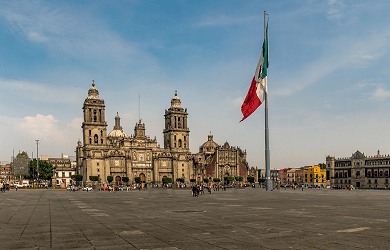 Free Tours Mexico City
2093 Reviews
4.29