Best Free Tours in Fuerteventura
Eager to explore Fuerteventura without breaking the bank? Look no further—Fuerteventura free walking tours offer an array of exciting options tailor-made for the budget-conscious yet curious traveler. First up is the Free Fuerteventura City Tour in Puerto del Rosario, the island's administrative and cultural capital. Don't let the official titles fool you; this city has much more than just government buildings. Led by a knowledgeable local guide, this tour uncovers the city's metamorphosis from a humble fishing village to today's lively center, dotted with public art and historic landmarks. Then there's the Free Corralejo Tour, an unforgettable expedition that takes you from the spellbinding Corralejo Dunes to the town's bustling core. As you tread along vast expanses of golden sand, your guide will share intriguing facts and local folklore that make the landscapes come alive. And if you think you've seen it all, wait until the sun sets for the Free Fuerteventura by Night Tour. This magical journey reveals a different side of the island, a nocturnal paradise complete with glimmering coastlines and vibrant local scenes that only come to life after dark. All in all, these tours are not mere sightseeing excursions but enriching experiences that transform tourists into true explorers. So, skip the generic tourist traps and book your Fuerteventura free walking tour today to experience the island through the eyes of its most passionate local experts.
Highlights of a Free Tour in Fuerteventura
Thinking of embarking on one of the exceptional free walking tours in Fuerteventura? You're in for an absolute treat! Imagine strolling through the historic streets of Puerto del Rosario, where your guide will spotlight significant landmarks like the Church of Nuestra Señora del Rosario and the iconic sculptures scattered around the town. Then, get ready to be wowed by the natural splendor of Corralejo Natural Park, where stretches of golden dunes seem to touch the horizon. With a guide by your side, you won't just see these wonders—you'll hear the stories and history that make them come alive. For the adventurous at heart, a trek to Ajuy Caves is a must. These ancient caverns are steeped in pirate lore and geological mystery, adding a sprinkle of thrill to your tour. And let's not forget Betancuria, once the island's capital, where cobblestone streets and colonial architecture serve as reminders of a bygone era. But the highlight of any free walking tour in Fuerteventura has to be the insight and local secrets that only a guide can offer. Whether it's a hidden tapas bar serving mouthwatering grilled fish or an unmarked trail leading to a breathtaking vista, your guide is the key to unlocking an unforgettable Fuerteventura experience. So, grab those shoes and get ready to see Fuerteventura in a way most tourists never will—through the eyes of a local guide who's passionate about sharing the island's unique wonders.
Things to Do in Fuerteventura
Thinking about jetting off to Fuerteventura and wondering how to fill your days with unforgettable experiences? Buckle up, because the island offers a smorgasbord of activities that'll keep both adrenaline junkies and chill-seekers entertained. First off, hit the beaches—whether it's the expansive Corralejo Dunes or the secluded Cofete Beach, the golden sands and crystal-clear waters are a sunbather's paradise. But Fuerteventura isn't just about lazing on the beach; it's a haven for water sports. Get your heart racing with some windsurfing, kiteboarding, or even diving in the vibrant underwater worlds. Hungry for culture? Immerse yourself in the local history by visiting the island's old capital, Betancuria, where cobbled streets and historical landmarks tell tales of times long past. And let's not forget the gastronomic delights—sample 'papas arrugadas,' a traditional potato dish, or indulge in the famous local goat cheese. But the island doesn't just roll up and go to sleep when the sun goes down. Consider exploring the buzzing nightlife in Corralejo, or better yet, join a Fuerteventura by Night Tour to see the island from a completely different, starlit perspective. From beach bumming to historical exploration, food tasting to star gazing, Fuerteventura offers a rich tapestry of experiences that cater to all types of travelers. So don't just stick to the beaten path—venture off into the lesser-known corners of the island and discover what truly makes Fuerteventura a one-of-a-kind destination.
Free Tours in More Cities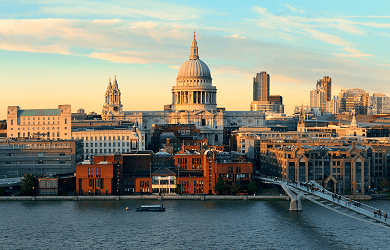 Free Tours London
32322 Reviews
4.58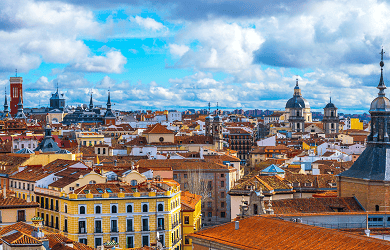 Free Tours Madrid
28235 Reviews
4.76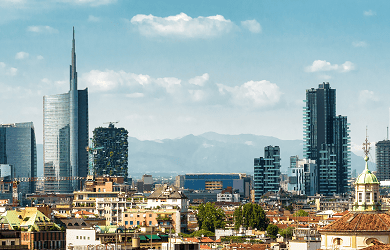 Free Tours Milan
5542 Reviews
4.72