Best Free Tours in Florianopolis
Florianopolis is a gorgeous port city and partly an island, increasingly favored by travelers who love blue sea water, relaxing beaches, waterfalls, hilly views, reliable weather, a vibrant ambience, and welcoming people. Join one of the Free Walking Tours in Florianopolis for a general acquaintance with the city's personality. You will hear about its origins, European settlements on the continent through the island, and legendary tales of revolutionaries in the old harbor district. There are a variety of Free Tours in Florianopolis where you can explore the locally known "Magic Island" of Floripa. Highly recommended are the Essential Florianopolis City Tour around the old town, and the Tour Hercilio Luz Bridge, both led by professional guides eager to connect residents and visitors with the city!
Highlights of a Free Tour in Florianopolis
Drag yourself away from the beautiful beaches to discover more about this city full of history and art with Florianopolis Free Walking Tours. You will explore the historical center, including the Metropolitan Cathedral, Miramar Memorial, and Sao Francisco de Assis Church. You will visit the Praça XV de Novembro, the heart of the city, where you can find the Palace Cruz e Souza, which now houses the Santa Catarina historical museum. Most free tours will include a stop at the public Market, a striking yellow colonial-style building and a fantastic place to grab a bite to eat. Some tours will also head to the Hercilio Luz Bridge: the 93-year-old, largest suspension bridge in the world. Here you will hear intriguing stories of corruption and overspending that put this bridge in jeopardy.
Things to Do in Florianopolis
There's plenty to do, see, and eat in wonderful Florianopolis. One thing you must do is hit the beach. The area is packed with secluded and pristine beaches. You can even learn to surf on some of them. There are also smaller islands nearby that you are able to visit. Sail to Campeche, a stunning island where you can hike the Volta Norte Trail and come across archaeological sites and breathtaking views. However, if hiking is your thing, near Floripa is the beautiful Serra do Tabuleiro, a State National Park. There's plenty of hiking as well as kayaking opportunities. And make sure to explore some of the quaint fishing villages on the island such as Santo Antonio de Lisboa, which is full of stunning examples of colonial architecture and delicious food.
Free Tours in More Cities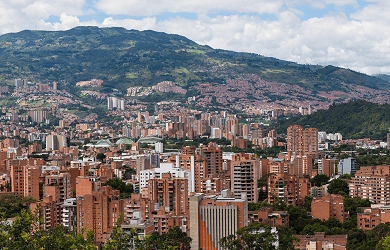 Free Tours Bogota
1281 Reviews
4.69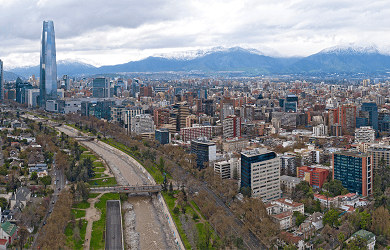 Free Tours Santiago
1281 Reviews
4.76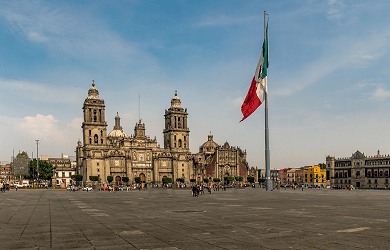 Free Tours Mexico City
2116 Reviews
4.29