Best Free Tours in Eilat
Eilat is Israel's southernmost city blessed with stunning natural surroundings and perfect weather all year round (it averages 360 sunny days a year!). This place is the perfect gateway to the Red Sea and one of the best places in the world not only for relaxing laying on perfect sandy beaches, but also for snorkeling, diving, and other water sports. Join the Free Walking Tours of Eilat for a perfect getaway on a budget. In a Free Tour in Eilat, you will explore part of the Gulf of Aqaba through splendid promenades while you hear fascinating myths of crusaders and biblical tales. You will also learn about mid-20th century archaeological discoveries that changed our conception about the past of this region, as well as the events that led to its liberation. Join Eilat Free Walking Tours to understand local atmosphere in Eilat as you witness grand landscapes, indulge in a wide variety of incredible seafood, local beer, and tax-free shopping alongside a local guide!
Highlights of a Free Tour in Eilat
Eilat is a tax-free zone and, accordingly, one of the best shopping destinations in Israel. If you're also looking to explore Eilat's history, its unique weather, coral reefs, delicious food, and a sparkling-hot desert, you will certainly enjoy visiting some of the main attractions in a Free City Tour in Eilat. Some of the main highlights include Dolphin Reef Beach (where you can swim with dolphins), Coral World Observatory, Timna Park, and Temple of Hathor, among others also in the city's surroundings. Visit also Princess Beach, Mosh Beach, Migdalor Beach, Dekel Beach, Aqua Beach, or Hananya Beach, which are rated with over 4 stars by hundreds of people on the most important travel websites. Enjoy diving or just lying on the beach close to the shore in cozy mattresses and Israeli food at your disposal! And if you still have more free time, remember that Eilat is also a perfect starting point for a trip to Jordan.
Things to Do in Eilat
Eilat is a magnificent port city with stunning views, clean beaches, reliable climate, and easy access. Aside from being a middle point for Jordan and Egypt, it is a gorgeous underwater observatory, top-rated by beach-loving travelers and people looking to relax in a resort town in southern Israel. Even if such a side of the country is not as steeped in history as the rest, one can still dive into its origins and the importance of Eilat to ancient Arabia. There are many lovely beaches to relax and snorkel opportunities are abundant in the area. However, if you prefer the desert tours, we recommend booking a private one-day tour to the oldest copper mines in the world. You can find them in Timna National Park, a pristine area of Israel's magnificent Negev Desert. You will discover a place rich in fascinating history and incredible geology that will be the perfect background for your pictures!
Free Tours in More Cities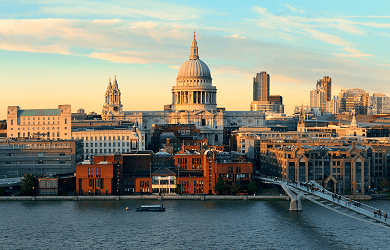 Free Tours London
31415 Reviews
4.71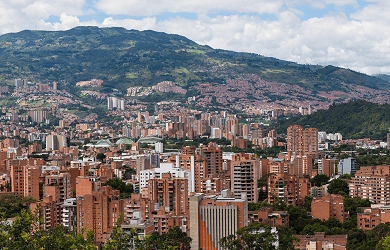 Free Tours Bogota
1273 Reviews
4.69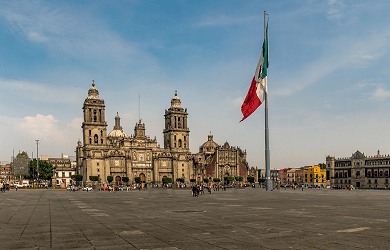 Free Tours Mexico City
2093 Reviews
4.29