Best Free Tours in Doha
As time passes, Doha gets closer to being on top of everyone's destination lists for a Middle East adventure. Recognized as a utopian-like metropolis filled with culture, entertainment, stunning architecture, world-class restaurants, and a unique skyline, Qatar's capital is perfect to discover on foot. Of all the available Free Walking Tours in Doha, our favorite is the Free Souq Waqif Tour, which will take you on a visit to all the must-see sites in the bazaar area. Among narrow alleyways, coffee shops, shisha lounges, and antiques, you will get shopping opportunities and an approach to the city's history, and its architectural heritage. Additionally, the Free Doha City Tour will take you to West Bay, Doha's financial district, to spot colorful urban art by international artists. If you want to see a different side of the city, join a Free Doha Pub Crawl and explore the city's nightlife in full. You'll be amazed by the energetic, upscale clubs located at many of Doha's 4- and 5-star hotels.
Highlights of a Free Tour in Doha
Join the Free Tours of Doha to stroll around this bustling city, its vibrant markets, shopping centers, beaches, and sanctuaries. Walk alongside a local guide who will take you to all the must-see places, such as the Barzan Tower, Al Shuyoukh Mosque, Clock Tower Square, Government House, the Museum of Islamic Art, the artificial island Pearl-Qatar, Imam Muhammad ibn Abd al-Wahhab Mosque, and more! To get a deeper understanding of the city, we recommend spending half a day shopping for traditional garments, spices, handicrafts, and souvenirs at the eclectic Souk Waqif; you will experience traditions as well as modernity in one of the most cultured places in Doha! Later take a long stroll around the stunning Corniche, a waterfront promenade extending for seven kilometers where many competitions and activities take place. For an unforgettable dinner, take the opportunity to enjoy the many cute cafés and eateries at Katara Cultural Village.
Things to Do in Doha
Modernization, prosperity, safety, and culture make Doha a favorite tourist destination for travelers around the world! Qatar's capital has become a symbol of cosmopolitan sophistication infused with iconic Persian Gulf traditions. So, if you are looking for activities to do, start with a Doha Free Walking Tour around the Corniche, where many nautical sport events take place regularly. At the end of the waterfront, you will find the trendiest cultural hub of Doha—The Museum of Islamic Art. It was built on an island off an artificial projecting peninsula and it holds many lectures and happenings. Optionally, the Mathaf: Arab Museum of Modern Art is also a great destination for art lovers. However, if you came to Doha to enjoy its glorious shopping malls, do not miss the glamorous Villaggio Mall (there are canals with gondolas to take you around!). If you still have time, book an excursion to Al Zubarah Fort or make plans for a desert safari.
Free Tours in More Cities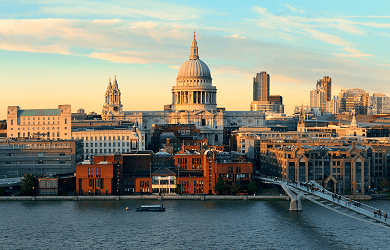 Free Tours London
31705 Reviews
4.71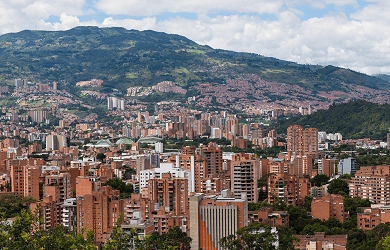 Free Tours Bogota
1281 Reviews
4.69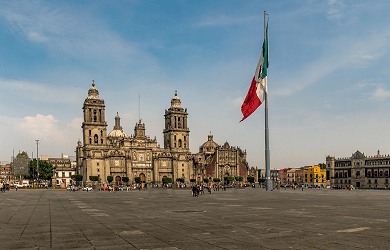 Free Tours Mexico City
2116 Reviews
4.29