Best Free Tours in Colmar
Cobbled streets, colorful medieval buildings, and picturesque landscapes are just some of the wonders that northeastern France offers to tourists. Come to explore the heart of the beautiful Alsace region with free walking tours in Colmar. These fun adventures are designed by local guides so you can learn about the city's rich history and its many attractions, from its beautiful architecture to its vibrant nightlife. The Essential Colmar City Tour takes visitors on a journey through the history and main landmarks of the picturesque old town. The Wines & Wineries from Alsace Tour offers visitors a unique opportunity to gain insight into why this region produces some of France's best wines. Finally, if you are visiting in December, visitors can take part in a special Christmas Markets Free Tour which takes them on a journey through Colmar's festive markets. This tour allows guests to experience all that Colmar has to offer during this special time of year – from traditional Christmas decorations to local delicacies – while learning more about this enchanting city's holiday traditions. No matter what time of year you visit Colmar, there is something for everyone with these Colmar free walking tours!
Highlights of a Free Tour in Colmar
Come and join a local guide on a Free Tour in Colmar to stroll through the picturesque old town. You'll wander through the cobblestone streets, taking in views of the colorful half-timbered houses and quaint canals that inspired Disney's 'Beauty and the Beast'. Your tour will cover highlights such as St. Martin's Church – one of the oldest churches in Colmar – and La Petite Venise (Little Venice) – an area of Colmar filled with canals and bridges that will take you back in time. Here, you'll find some of the city's most iconic buildings such as Maison Pfister and Koïfhus (the Old Customs House). Continue your journey to Place des Dominicains, a square surrounded by beautiful Baroque-style buildings where many festivals and markets take place. This is also where you'll find Unterlinden Museum, home to some of Colmar's most famous works of art such as Matthias Grünewald's Isenheim Altarpiece. Finally, end your tour at Bartholdi Park where you can admire amazing views over Colmar and take a break in this peaceful green space. Book your free walking tours in Colmar's old town!
Things to Do in Colmar
Colmar is located near the borders of Germany and Switzerland and is part of the Alsace region. This unique location has made Colmar a popular destination for tourists looking to experience both French and German culture. Visitors can also join free tours to explore the old town with its winding streets, colorful buildings, and numerous shops selling local crafts. Additionally, the city offers many attractions such as the Unterlinden Museum which houses some of the most important works of art from the Middle Ages to the 20th century. Not to be missed in Colmar are the many delicious regional dishes such as tarte flambée, baeckeoffe, and choucroute garnie. Sample the culinary delights of this delightful city and you will be sure to leave with lasting memories of your trip! Additionally, Colmar is home to several vineyards where travelers can sample some of the region's finest wines. Do you need to burn out some calories? Outdoor enthusiasts will find plenty of activities to enjoy such as hiking, biking, kayaking, and horseback riding. With its beautiful landscapes and fascinating culture, Colmar is truly a city worth exploring! Bon voyage! Happy exploring!
Free Tours in More Cities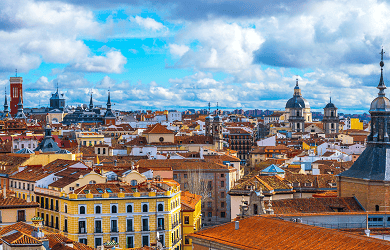 Free Tours Madrid
28096 Reviews
4.75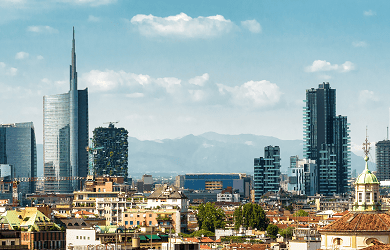 Free Tours Milan
5447 Reviews
4.74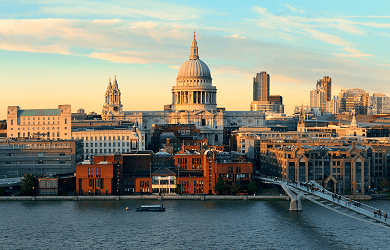 Free Tours London
31705 Reviews
4.71