Best Free Tours in Cardiff
Cardiff (Caerdydd in the Welsh language) is the capital of Wales and the stronghold of Welsh identity. Cardiff is an essential stop for anyone looking to get a real taste of Welsh culture. Book one of the Free Walking Tours in Cardiff with a local guide and discover its many transformations that span nearly 2000 years, from Roman occupation to its vibrant modern-day status. Join the Essential Cardiff City Tour that will take you from the breathtaking grounds of Cardiff Castle to the Principality Stadium, the home of Welsh rugby. Additionally, the Free Cardiff Bay Walking Tour will give you a fascinating account of how the Bay has metamorphosed from one of the world's most significant ports during the Industrial Revolution to one of Europe's largest waterfront developments, now home to a plethora of art centers, restaurants, and museums. Discover how its former global prominence has led to a rich history of immigration and diversity.
Highlights of a Free Tour in Cardiff
Most Cardiff Free Walking Tours will include the unmissable Cardiff Bay, full of history and Cardiff's beating cultural heart. It is also home to the Welsh Parliament (the Senedd), whose eye-catching architecture is well worth a photo. The bay also houses a wealth of art centers, including the Wales Millennium Centre and the Norwegian Church and Arts Centre (originally built for Norwegian sailors who arrived during the Industrial Revolution). As your tour takes you along the winding path of the bay and you will come across the fascinating Captain Scott Exhibition. There's literally something around every corner. Some Free Tours in Cardiff focus in the city center. Here you find the National Museum Cardiff and Cardiff Castle, both essential stops for all visitors. If you are a rugby fan (or not), then the Principality Stadium should be at the top of your list. Go on a match day and you will experience how this rugby-mad city bursts with excitement.
Things to Do in Cardiff
Cardiff may be a small city, but it is brimming with interesting things to do and historical landmarks. The size of the city means everything is close to hand. In fact, you can wander from the bay to Cardiff Castle in no time at all. The bay is the highlight of the trip, so hire a bike and explore the 4.5 miles (7 km) of waterfront whilst taking in the amazing views across the bay. If you get hungry, stop at one of the many top-class restaurants along the way and enjoy delicious food and Welsh hospitality. If you are in the mood for a more sedate experience, you can explore the grounds of Cardiff Castle. This castle has been standing watch over the city since Norman times. Just along from here is Bute Park (formerly part of Cardiff Castle grounds). Here you can find a wealth of stunning landscaped gardens to wander around and enjoy the tranquility.
Free Tours in More Cities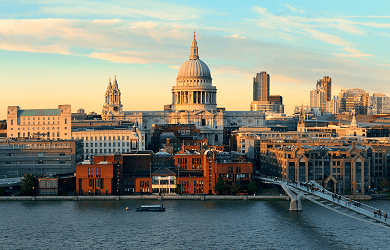 Free Tours London
31415 Reviews
4.71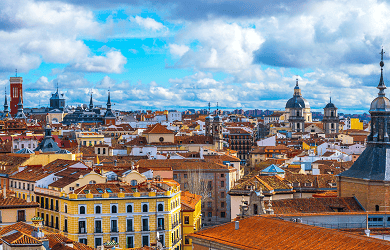 Free Tours Madrid
28029 Reviews
4.75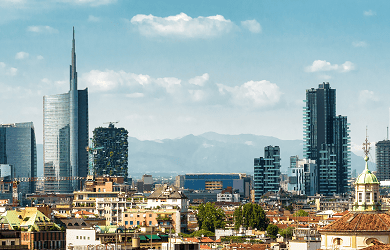 Free Tours Milan
5392 Reviews
4.74