Best Free Tours in Caracas
The capital city of Venezuela gets a bad rep due to the violence that engulfed the country in the past. That said, Caracas is today a very different city. Visitors to the region are often pleasantly surprised, as the city has a lot to offer and has a rich cultural history. With a bit of common sense and some local knowledge, tourists are safe as long as they keep strictly to taxis after dark and do not wander. Free Walking Tours in Caracas are available and are a good way to discover the must-see landmarks with a reliable local guide. Free Tours in Caracas are the best and safest way to experience the sights and sounds of Venezuela. In order to stay in the safe areas of the city, it is best to plan ahead. Book the Essential Caracas City Tour now and make sure to join your tours in daylight hours.
Highlights of a Free Tour in Caracas
The economic and cultural center of Venezuela is full of architectural gems that can be discovered along a Caracas Free Walking Tour. Highlights in the city include the Cuartel San Carlos and the Nuevo Circo de Caracas. Also, tourists can visit the National Pantheon, where Simon Bolivar (considered the liberator of South America) is buried. The house where he was born, "Casa Natal de Liberador", is also worth seeing. Pay a visit to the Foro Libertador, a beautifully gardened building used for festivals and cultural events, and then head out to Venezuela Square to enjoy its lovely colored fountain. Shopaholics will love the hour-long shopping tour that includes all the best shops and markets in the city. Starting at La Praline Chocolatier and ending at Chacao Market, it is your best option for gifts and souvenirs.
Things to Do in Caracas
Tourists can spend days exploring the amazing art on offer. Caracas boasts arguably the best avant-garde art museum in the country—Caracas Museum of Contemporary Art, with many works by acclaimed Venezuelan artists as well as foreign masters. Venezuela's largest museum, the National Art Gallery, displays a selection of 7,000 pieces of Venezuelan art spanning five centuries. For art from further afield, visit the beautiful Museum of Fine Arts, which houses permanent pieces of Chinese and Egyptian art, as well as many other temporary exhibitions. For a more hands-on cultural experience, go to Bigott Foundation, a restored colonial house that offers a myriad of creative workshops including traditional music, food, arts and crafts. For amazing views over the city, take the cable car up to El Avila National Park.
Free Tours in More Cities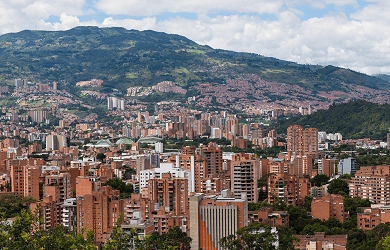 Free Tours Bogota
1288 Reviews
4.69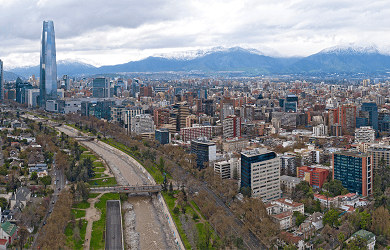 Free Tours Santiago
1303 Reviews
4.77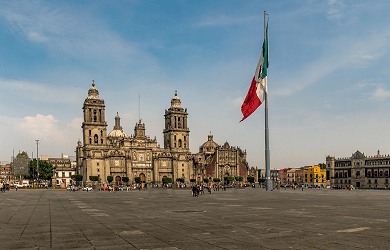 Free Tours Mexico City
2140 Reviews
4.29