Best Free Tours in Sibenik
Located on the Adriatic Sea in Croatia, Sibenik has been inhabited since ancient times and is home to some of the oldest monuments in the country. The city is also known for its stunning architecture, with many buildings dating back to medieval times and even four fortresses that can be explored. So, what are you waiting for? Sibenik free walking tours are a must-join activity! The Essential Sibenik City Tour takes you through the city's historical sites. Your guide will also tell you how, thanks to Nicola Tesla, Sibenik was the first city in the world to receive public lighting on alternating electricity! The Free Myths and Legends Tour is another great way to explore Sibenik's darker culture and history. This small group tour will take you through centuries of myths, legends, love stories, battles, and more! You'll learn about famous emperors, kings, warriors, poets and sports figures who have shaped this beautiful city over time. Experience the best of Sibenik with a Wine & Food Free Tour! Enjoy tastings of local wines and olive oils at a winery, as well as sample traditional dishes. With experienced tour guides, you can be sure to have an unforgettable experience! Book your free walking tours in Sibenik today!
Highlights of a Free Tour in Sibenik
Sibenik's Old Town is a maze of steep backstreets and alleys that are perfect for exploring on foot. Join the free tours in Sibenik and stroll through the cobblestone streets to admire the architecture of the Gothic-Renaissance Cathedral of St. James, designated a UNESCO World Heritage Site. St. Michael's Fortress is another popular attraction in Sibenik built by Venetian forces to protect against Ottoman attacks. The fortress offers stunning views of the city and nearby islands from its terrace and visitors can also explore its underground tunnels which were used as storage during wartime. St. Nicholas' Fortress is another impressive structure that features two bastions with cannons pointing out towards the sea and connected to the land by a narrow and spectacular passage. Barone Fortress (also known as Subicevac Fortress) is a smaller fortress that will complete your tour around the Venetian and Ottoman fortifications in the area. Other important highlights worth visiting include St. John's Church, Sibenik City Museum, and many charming streets. Visiting these four fortresses will give you an insight into Sibenik's rich history while also providing you with breathtaking views of this beautiful city!
Things to Do in Sibenik
Sibenik is a beautiful coastal city in Croatia that offers plenty of exciting things to do. Whether you're looking for outdoor activities, cultural experiences, or just a relaxing beach day, Sibenik has something for everyone. Here are some of the best things to do! After a walk around the old town with a guide, make sure to stop by one of the many cafes and restaurants along the way for some delicious local food and wine. Then, get ready for the great outdoors! Plitvice Lakes National Park is one of Croatia's most popular attractions. The park is home to 16 stunning lakes connected by cascading waterfalls and lush forests. Take a boat ride on Lake Kozjak or explore the trails around Veliki Slap waterfall for some breathtaking views. Krka National Park is another must-see destination near Sibenik. The park features seven stunning waterfalls surrounded by lush vegetation and crystal-clear pools perfect for swimming in. Take a guided tour or explore on your own – either way, you won't be disappointed! Sibenik also boasts several beautiful beaches where you can relax and soak up some sun during your visit. Head to Rezaliste Beach for some fun in the sun, or take a boat trip out to nearby islands like Krapanj or Zlarin for an even more secluded experience.
Free Tours in More Cities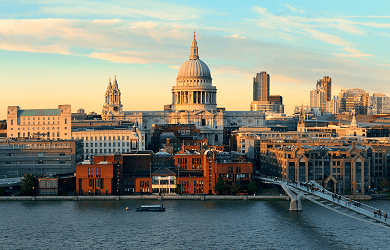 Free Tours London
31415 Reviews
4.71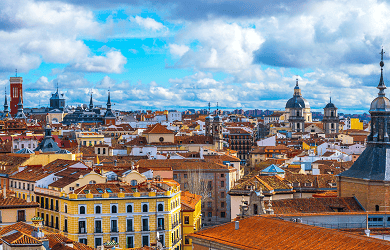 Free Tours Madrid
28029 Reviews
4.75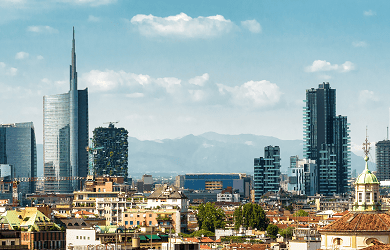 Free Tours Milan
5392 Reviews
4.74