Best Free Tours in Oxford
Free Walking Tours in Oxford are a perfect way to see this city and its attractions in a short amount of time. Check out some of the Oxford city tours that are available throughout the year, and enjoy everything that the city has to offer free of charge! On a Free Oxford University Tour, often guided by students of the school, you will visit many courtyards, cloisters, dining rooms and chapels. On a Free Harry Potter Tour, you will also see some of the oldest colleges, including New College, which served as a set for Harry Potter and the Goblet of Fire. On a Free Historical Center Tour in Oxford, your expert guide will show you a portion of the old town walls and unveil the ancient history of battles, conquests and diplomacy that forged the city. Finally, on a Tour of Oxford Castle and Prison, you will learn about this spectacular monument and its historical role. This is a city that should not be missed when visiting England!
Highlights of a Free Tour in Oxford
Oxford is mostly known for being the home of Oxford University, one of the top best in the world. However, you will also feel amazed by many ancient Anglo-Saxon remains, Gothic monuments, Neoclassical churches, and more! Any Free Tours in Oxford will take you to this gorgeous school, which features incredible architecture, tall towers, and a fascinating history. See the Trinity College, former Durham College Monastery where the first theology studies took place. Visit the Corpus Christi College, Balliol College, Radcliffe Camera, and Sheldonian Theatre to feel astonished by many of the finest buildings in England, spared during WWII bombings! Other top attractions you'll see with Oxford Walking Tours include the University Botanical Gardens, the University Church of St Mary the Virgin, Carfax Tower and Pitt Rivers Museum. Additionally, you will discover modern Oxford by visiting the Covered Market and strolling around Cornmarket Street.
Things to Do in Oxford
Oxford is the home to the famous Oxford University, and is the perfect place to learn about notable alumni that go from writers to politicians, philosophers and scientists such as Stephen Hawking, Oscar Wilde, J.R.R. Tolkien, John Locke, Boris Johnson, Malala Yousafzai and thousands more. This is also an ideal travel destination for Harry Potter fans! Many scenes from several films were shot in the city, as producers took advantage of the magnificent architecture, tall buildings, and picturesque sights. There are also many thematic coffee shops where you can enjoy your cup in a special environment before heading to Cherwell River for a romantic boat cruise. After sunset, go exploring some of the oldest pubs in the country – the renowned Bear Inn has been serving drinks since 1242! If you have several days of holiday, take a day trip to Windsor or Stonehenge to discover the best of the nearby countryside.
Free Tours in More Cities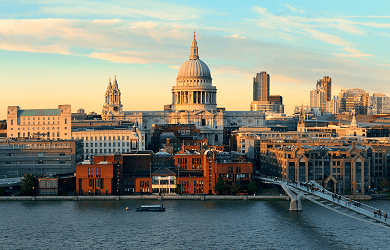 Free Tours London
31705 Reviews
4.71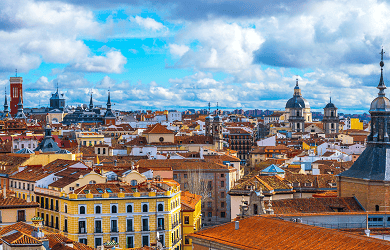 Free Tours Madrid
28096 Reviews
4.75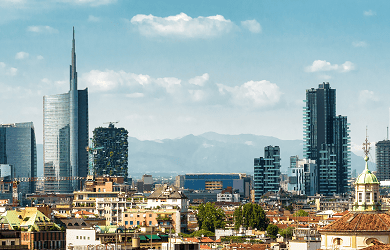 Free Tours Milan
5447 Reviews
4.74