Best Free Tours in Las Vegas
The unofficial party city of the world, Las Vegas is synonymous with hedonism. Fine dining, nightlife and shopping combine with the city's famous gambling institutions to make Las Vegas a mecca resort for people who want to enjoy themselves. Book one of the Free Tours in Las Vegas and discover how Las Vegas came to be one of the most recognized party places on Earth. Joining one of the Free Walking Tours in Las Vegas is a great way to delve deeper into this brash city with a guide. The Las Vegas City Tour is a walk that takes you by all of the major sights and sounds of the Las Vegas Strip including the big casinos, hotels and entertainment venues. If you are a film fan, then sign up for the Las Vegas Film Locations Tour and get to see some of the locations from your favorite films in the flesh!
Highlights of a Free Tour of Las Vegas
Las Vegas Free Walking Tours will take you on a journey to the humble origins of this metropolis. On the Strip, you'll see some of the city's most emblematic attractions, including the Bellagio Fountains, Caesars' Palace, and the MGM Grand, as well as the iconic neon lights. It will also teach you the history of Las Vegas, from how it came about to its shady past when it fell under the control of the mafia. The Golden Gate, the oldest casino in Las Vegas, still stands and can be seen on this tour. This is also the area where the first neon light was switched on in the city, in the Oasis Cafe in 1929. The "old-fashioned" side of Vegas can still be seen today, with its antiquated neon signs and vintage touches. As you walk along the boulevard, keep an eye out for the wedding chapels. You may just see Elvis officiating a wedding!
Things to Do in Las Vegas
If you have cash to splash, then Las Vegas is your oyster. Hit the strip and be amazed at the neon lights. This is the home of some of the largest and most audacious hotels in the world. The hotels and casinos are the main attractions, with many of them boasting elaborate entertainment venues where the biggest stars perform. Other activities in Las Vegas include golf and numerous amusement parks and rides. Shopping is also a popular activity away from the gaming tables, and Las Vegas can boast some impressive shopping malls, including the Grand Canal Shoppes and Crystals at CityCenter. Las Vegas also has the world's largest gift shop! The Bonanza Gift Shop is 40,000 square feet of space. Natural attractions in Las Vegas are few and far between, but it is the hub for short trips to see the Grand Canyon, if you want a break from the lights and noise for a little while.
Free Tours in More Cities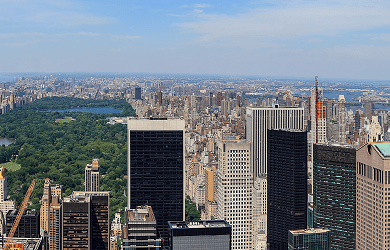 Free Tours New York
12683 Reviews
4.57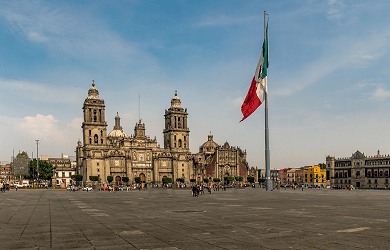 Free Tours Mexico City
2116 Reviews
4.29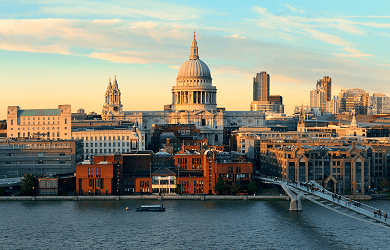 Free Tours London
31705 Reviews
4.71