Best Free Tours in Geneva
Geneva's elegant architecture and unforgettable views make this city a top attraction for both tourists and locals. Located on the westernmost point of Switzerland, Geneva possesses character and heritage unlike any other. Geneva is the headquarters of the United Nations, World Health Organization, and the Red Cross, making it a hub for global diplomacy. Make the most of one of the Free Tours in Geneva and find out all there is to know about this city of international relations and global governance. Join the Essential City Tour in Geneva and see very best of Geneva and everything that it has to offer simply by walking through the city. If you have special interest in international politics take the Free International Geneva Tour; you will learn more about the city's diplomatic structure and explore the beauty of Geneva with a guide.
Highlights of a Free Tour in Geneva
Some of the top landmarks you will come across on Free Walking Tours in Geneva are the Jet d'Eau and St. Pierre Cathedral. The Jet d'Eau is a 140-meter-tall jet of water that shoots up at an incredible force at 200 km/hour. At any one time, 7 tons of water are plunged into the air. The St. Pierre Cathedral is Geneva's Gothic-style cathedral. This magnificent building hosts free organ concerts during the summer. Additionally, wandering through Geneva's Old Town, you will see the Reformation Wall and the Treille Promenade. Make sure you also check out the city's chic commercial district and the popular flower clock, a tribute to local watchmakers. For those intrigued by international relations be sure to book a Geneva Free Walking Tour visiting the United Nations HQ, the Red Cross Headquarters, or the World Health Organization.
Things to Do in Geneva
About a 20-minute ride from Geneva's city center is one of the wonders of modern science: the Large Hadron Collider (CERN). This is a must-see attraction for science fanatics. This particle physics laboratory is easily one of the most impressive sights in the world for scientists. Stop by and check out their exhibitions and guided tours. Outdoor lovers should also take a trip on the cable cart up to Mont Saleve, a beautiful place to see Geneva from a birds-eye view. In the winter it's a popular spot for sledding and skiing. Do you prefer to stay in the city? Then book a boat tour to see Lake Geneva, the stunning centerpiece of the city. For a relaxed day, head towards the Bains des Paquis a popular swimming location in the heart of the city known for its chilled and friendly atmosphere. You can find some great restaurants here too.
Free Tours in More Cities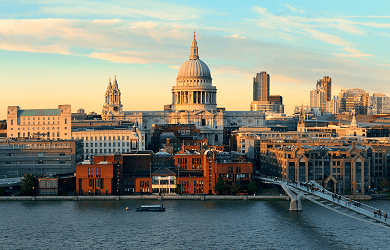 Free Tours London
31415 Reviews
4.71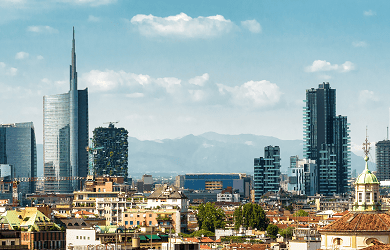 Free Tours Milan
5392 Reviews
4.74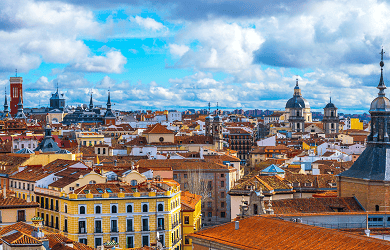 Free Tours Madrid
28029 Reviews
4.75