Best Free Tours in Bordeaux
Bordeaux has all the cultural features France is well-known for around the world, with a special addition that distinguishes it not only from other French regions but the entire globe… it is also the Wine Capital of the World! Join the Free Tours in Bordeaux for a sightseeing navigation in this historic place. In particular, we recommend joining the Essential Bordeaux City Tour to visit UNESCO World Heritage sites and journey back to the city's Celtic foundations. Together with a local guide, you will walk among important monuments and buildings, some of which have prevailed since the 11th century! By night, you can also book a Free Myths and Legends Tour in Bordeaux to hear many spooky stories while you visit theatres, squares, medieval gates, and many other prominent landmarks. Book Bordeaux Free Walking Tours today for free!
Highlights of a Free Tour in Bordeaux
Join Free Walking Tours in Bordeaux to explore iconic architecture. You will see the three most notable landmarks in the city: the Gothic Cathedral, the Water Mirror, and the Grand Theatre of Bordeaux. Of course, visitors can't miss the Place de la Bourse, the Grosse Cloche (one of the oldest belfries in France), Parc de Majolan, Quais Market, the Monument to the Girondins, the Rue Sainte-Catherine and the historic Port de la Lune! You can also stop off at the Museum of Aquitaine and discover the fascinating history of the Aquitaine Region. Then head to La Cité du Vin, a very peculiar museum where you can immerse yourself in the world of wine and its fascinating history. There it's possible to try culinary delights and find out how Bordeaux became a hub for commerce, in great part due to its wine production.
Things to do in Bordeaux
Surrounded by classic French countryside of rolling green hills and endless vineyards. Bordeaux is a beautiful city and heaven for anyone who appreciates not only a glass of wine but also amazing gastronomy. Once you have worn yourself out wandering around this delightful city, stop at one of the many top-notch restaurants or oyster bars. Make sure to try Canelé, a signature sweet delicacy of the city. No trip to Bordeaux is complete without a visit to La Cité du Vin or a wine-tasting trip to one of the many wineries you have to choose from. If you are staying in the city for a few days, take a day trip to one of the beautiful villages that pepper the region. Saint-Emilion is a favorite of all visitors. A charming medieval village and UNESCO world heritage site, this place is an absolute must-visit.
Free Tours in More Cities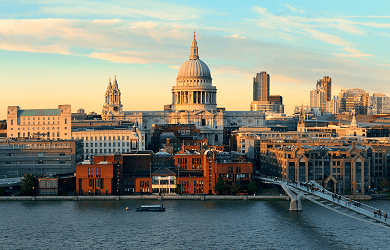 Free Tours London
31415 Reviews
4.71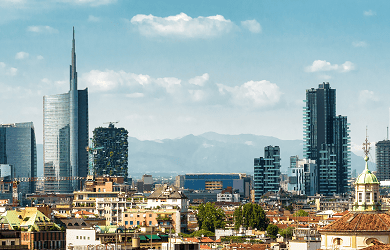 Free Tours Milan
5392 Reviews
4.74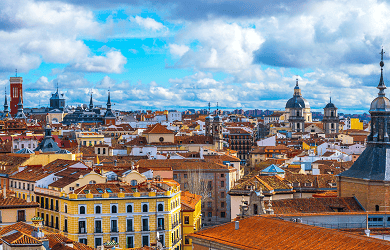 Free Tours Madrid
28029 Reviews
4.75