Essential Free Tour Rosario
Enjoy a relaxed walk around some of Rosario's most iconic landmarks, such as the

National Flag Memorial

, 25 de Mayo Square, and Urquiza Park.
Explore Rosario's

vibrant cultural heritage

and learn about the role of the city in

Argentina's independence

.
Chat with a knowledgeable local guide who will provide you with

insights and information

that you might not get elsewhere.
Book Now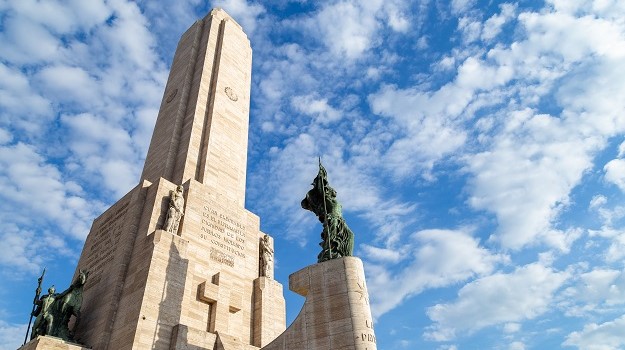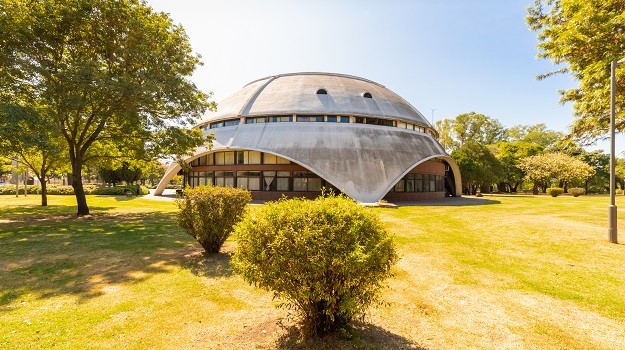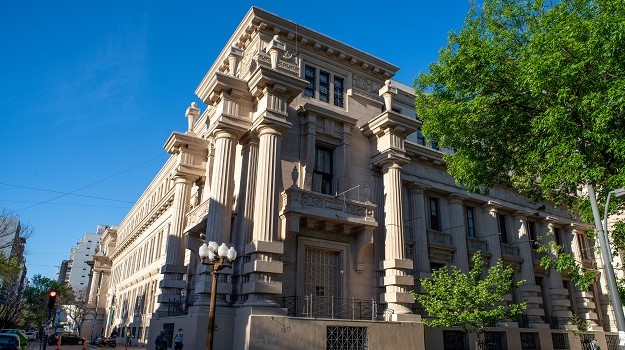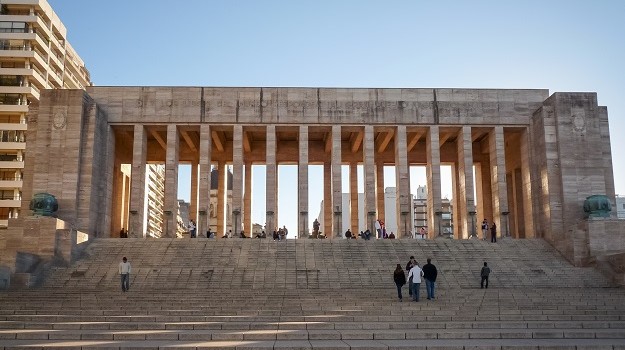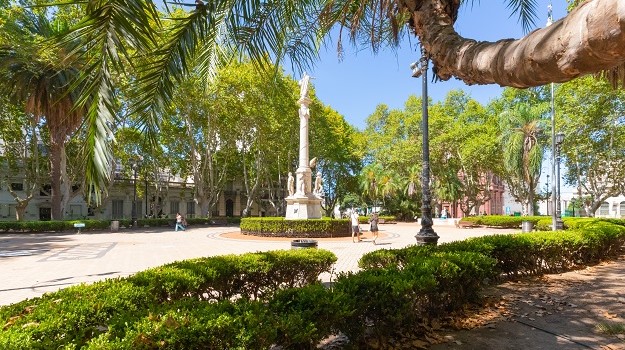 These are some of the features your tour might include, but please bear in mind that every guide create their unique itinerary to provide the best possible experience.
Are you visiting Rosario and want to learn more about the city's history, art and culture? Look no further than the Essential Free Walking Tour in Rosario with a local guide! This tour will take you to some of Rosario's most iconic landmarks, giving you an opportunity to explore the city's historical past and learn about its rich cultural heritage. Your friendly guide will take you on a tour around the historic center with stops at important landmarks, including the National Flag Memorial. It is one of the most important monuments in Rosario and is often seen as a symbol of Argentine patriotism. It was created in 1812 by General Manuel Belgrano to celebrate his victory over Spanish forces at Tucuman. On this tour, you'll get to see this impressive monument up close, and listen to your tour guide as they explain its significance in Argentina's history.
Other important stop in your Rosario Free Tour is the 25 de Mayo Square, where you'll get to admire the beautiful architecture of the many colonial buildings that surround it. The plaza is an important symbol of Argentine freedom as it was here that General Belgrano proclaimed the country's independence in 1816. The plaza contains the Cathedral Basilica Our Lady of Rosario, where many important religious ceremonies are held; the Palace of the Lions the former palace of a prominent local family; and the Museum Firma y Odilo Estevez, a museum dedicated to decorative art. This area is filled with shops and restaurants, making it a great place to explore or do some souvenir shopping. It's a great place to take a closer look at the authentic lifestyle of Rosario and soak up the vibrant atmosphere.
On your Free Tour around the streets of Rosario historical center, you will also admire Urquiza Park, a beautiful park full of lush gardens and monumental sculptures, which are the work of some of Argentina's most renowned sculptors. The park is also home to many historic buildings and monuments, such as La Bola de Nieve, a large bronze globe that was built in 1945. As you wander around this enchanting urban oasis, your tour guide will provide context and history about the sculptures and their importance in Rosario's culture. From here, you can get stunning views over the Parana River—it's definitely worth taking some time out for photos! Your friendly guide will be happy to answer any questions you might have, so join them on this wonderful adventure through one of Argentina's most beloved cities!