Best Free Tours in Zurich
There are many Free Walking Tours in Zurich available for tourists, locals, and expats. Which are the best? Here are some top-rated suggestions! The Free Historical Tour will give you an insight into Zurich's rich history, so you can learn about World War II and visit relevant historical sights. The Zurich City Tour is a walk through the metropolitan city center where you will discover the economic and scientific heart of Switzerland. Additionally, the Free Zurich West Tour introduces you to the trendiest side of the city. And, if you want to see the wild side of Zurich, book a Free Langstrasse Tour. The guides will take you to Zurich red-light district and show you around the best places to let loose on the dance floor. Finally, New in Zurich Tour is perfect for those who have just moved here. This tour teaches you the basics of the city and gives you a chance to chat with expats.
Highlights of a Free Tour in Zurich
The snow-capped Alps, a quaint old town, hundreds of art galleries, and an exuberant nightlife are just a few of the many things you can expect to experience on Free Tours in Zurich. Major must-see landmarks include the Romanesque Grossmunster temple, Paradeplatz, the stained-glass windows decorated by French painter Marc Chagall in Fraumunster Abbey, the Opera House and the Quaibrucke bridge over the Limmat river. In the Lindenhof district you will discover the Church of Saint Peter, famous for having the largest clock in Europe. In addition, you will surely want to spend hours walking around Niederdorf, a charming neighborhood with shops, restaurants and market stalls. In contrast, you may not want to buy anything on Bahnhofstrasse, one of the most expensive and luxurious shopping avenues in Europe, but the atmosphere is exhilarating! Finally, don't miss a walk to Polyterrasse to enjoy spectacular views over the city.
Things to Do in Zurich
Famous for its cheese and wine, Zurich is a center for arts, music and street parades. This contemporary city offers a vibrant culture, a hard-working financial sector, and some of Europe's hippest destinations. After visiting the main attractions with Zurich Free Walking Tours, we recommend spending some time in the comprehensive Kunsthaus Zurich Museum and the Swiss National Museum. For travelers with a sweet-tooth, we recommend a visit to Paradeplatz, where you will find the famous Sprungli confectionery, acclaimed for its signature macaroons. Before sunset, we recommend going to the port of Meilen to take a ferry across Zurichsee. After ten minutes you will arrive at the picturesque town of Horgen, where you can take a cable car up to the Felsenegg viewpoint. From there you have panoramic views over Zurich, the lake and the Alps. If you are lucky enough to spend Christmas in Zurich, you cannot skip its wonderful street markets.
Free Tours in More Cities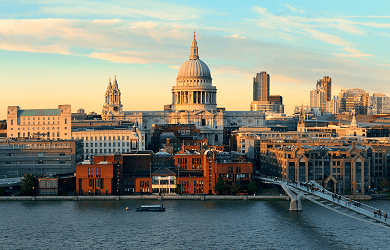 Free Tours London
31705 Reviews
4.71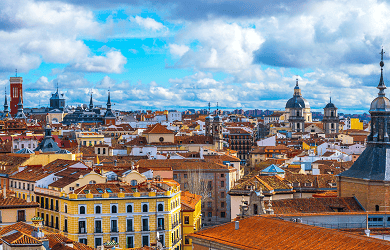 Free Tours Madrid
28096 Reviews
4.75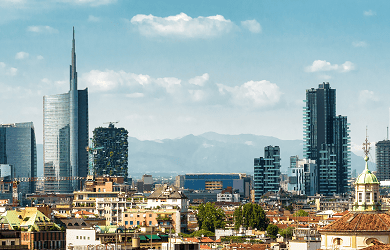 Free Tours Milan
5447 Reviews
4.74