Best Free Tours in Wellington
Tucked away in a sheltered bay at the southern tip of New Zealand's North Island, Wellington may be small but it offers an array of weird and wonderful attractions that will make you fall in love with this quirky city. Check out one of the many Free Tours in Wellington to explore the city's museums, historic buildings, and galleries as you walk through Wellington's picturesque streets. Wellington is very friendly for the tourist on foot, and many of the attractions can be easily reached by walking, so make sure you book a place on the Free City Tour in Wellington. This comprehensive walk with a knowledgeable guide is the perfect introduction for travelers visiting the city of Wellington for the first time. Wellington is also a mecca for movie enthusiasts. A Free Lord of the Rings Tour will be perfect to discover everything about the birthplace of Peter Jackson!
Highlights of a Free Tour in Wellington
The size and charm of Wellington means it affords you all that you hope to see in a major city without the drawbacks of traffic and distance. So, join Free Walking Tours in Wellington! Hidden way in the center of the city you will find Hannah's Laneway, Wellington's very own gourmet heaven. From artisan bakeries to chocolate factories there's a tasty treat for all visitors here. Wellington also has a lovely collection of museums to visit, the largest being the Museum of New Zealand Te Papa Tongarewa which is full of cultural treasures with deep ancestral links to the Maori people. Other museum highlights include the New Zealand Cricket Museum and the Wellington Cable Car Museum. In fact, you can hop on the Wellington cable car which takes you from the heart of the city up into the hills to several lookout points where you can enjoy stunning views over the bay.
Things to Do in Wellington
Wellington is compact and full of things to do. If politics is what you are after, participate in the free Wellington Parliament Building Tour. This tour touches on the history, art, architecture, and heritage of Wellington's parliament. The next day, you can hike up to Mount Victoria or enjoy a gorgeous panoramic view by visiting Te Ahumairangi Hill Lookout. For an even better experience, visit the lookout at either sunrise or sunset, and be mesmerized by the views. 'Lord of the Rings' fans will be happy to learn that some scenes of 'The Fellowship of the Ring' were filmed around Mount Victoria. The director, Peter Jackson, was born in Wellington and the city is the movie making capital of New Zealand, affectionately known as Wellywood. If you are a movie fan, then a trip to the Weta Workshop design and effects studio is a must. Book a Wellington Free Walking Tour at the studio and discover how they brought movies like 'The Lord of the Rings' to life.
Free Tours in More Cities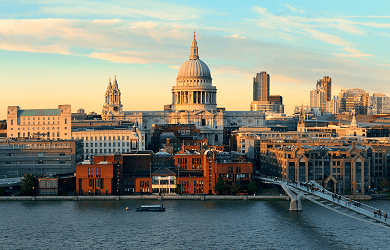 Free Tours London
31705 Reviews
4.71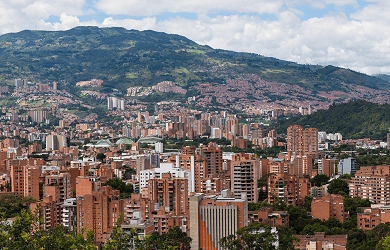 Free Tours Bogota
1281 Reviews
4.69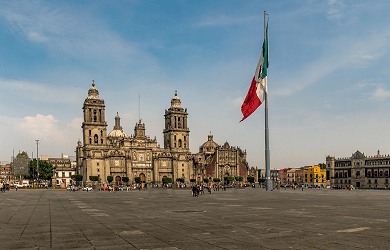 Free Tours Mexico City
2116 Reviews
4.29