Best Free Tours in Skopje
The capital of North Macedonia has a long history and rich customs and traditions. Strategically located on the River Vardar, it has been an important trading centre for centuries. From visiting archaeological sites to exploring local markets and monuments, Skopje is home to many attractions. And you can visit them all with Skopje free walking tours! The Essential Skopje City Tour is a great way to get acquainted with the history and culture of North Macedonia. The tour takes visitors on a journey through time, from ancient times to the modern day, exploring some of Skopje's most iconic landmarks such as Macedonia Square and the Stone Bridge. Along the way, visitors will learn about Skopje's rich history and culture, as well as its unique architecture. The Communist Skopje Free Tour is another great option for those looking to explore some of the city's most iconic communist-era monuments. Guests will also learn about how communism shaped life in Skopje during this period in history. Finally, there is the Eat like a Local Free Tour which takes visitors on a culinary journey around some of Skopje's best restaurants and cafes. Overall, these free walking tours in Skopje will be the highlight of your trip!
Highlights of a Free Tour in Skopje
Skopje, the capital of North Macedonia, is a vibrant city with plenty of sights to explore. One of the best ways to experience the historical center is by taking one of the many free tours in Skopje. Here are some of the top sights that you can explore with free tours! First, you must visit Kale Fortress (also known as Skopje Citadel) – an impressive fortress built on top of an ancient settlement dating back to Neolithic times. Then cross the Stone Bridge, which connects two parts of downtown Skopje across the Vardar River and dates back centuries ago when it was built by Ottoman Turks during their rule over Macedonia. The Art Bridge was built more recently but still offers stunning views from either side of its walkway lined with statues of notable artists. No trip to Skopje would be complete without visiting Mother Teresa Memorial House – this museum honors the life and work of this Nobel Peace Prize winner, who was born in Skopje in 1910. Finally, don't forget to visit Mustafa Pasha Mosque and the Old Bazaar. Here, you can soak up authentic North Macedonian culture and the local atmosphere. With these cultural and historical highlights, Skopje is sure to leave a lasting impression! Book your place in a free tour and discover Skopje with a local guide.
Things to Do in Skopje
With its unique blend of Eastern European and Mediterranean influences, it's no wonder that Skopje has become a popular destination for travelers from all over the world. One of the best ways to get to know the capital is by getting lost in its Old Bazaar. This ancient market is filled with colorful shops and stalls selling everything from spices and souvenirs to traditional Macedonian clothing. After exploring the bazaar, head up Mount Vodno for some stunning views of the city below. Here you can also visit the Church of Saint Panteleimon and the stunning Millennium Cross – one of the tallest crosses worldwide! It's a memorial for 2,000 years of Christianity in Macedonia. Another great way to explore Skopje is by visiting Matka Canyon – here you can go kayaking, boat riding or hiking along the canyon's hidden paths and caves. If you're looking for a more relaxed experience in Skopje, then make sure to check out one of its many 'kafana' (traditional cafes) where you can enjoy some local delicacies or just relax with a cup of coffee or tea. Skopje is full of exciting things to do and see – so why not plan your next trip here? From exploring its vibrant markets and cafes, hiking up mountains or visiting historical sites – there's something for everyone!
Free Tours in More Cities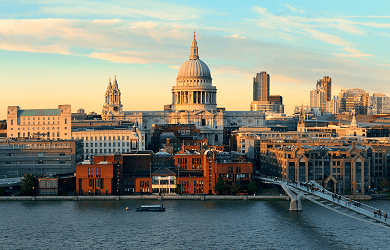 Free Tours London
31415 Reviews
4.71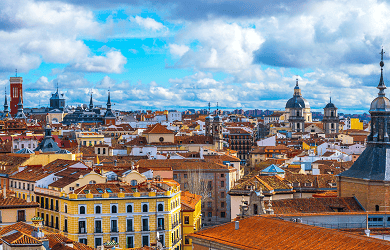 Free Tours Madrid
28029 Reviews
4.75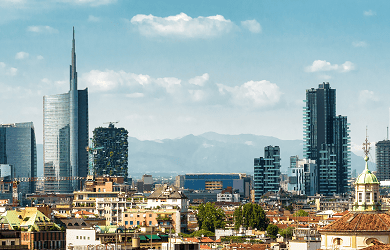 Free Tours Milan
5392 Reviews
4.74