Best Free Tours in San Salvador
San Salvador is the capital, as well as the financial and cultural center of El Salvador. It is located in a valley surrounded by volcanoes, near a major geological fault that has caused major earthquakes in the region. But despite the danger of its location, the capital remains undisturbed. Except for a couple of neighborhoods to the east of the city, San Salvador is a truly welcoming and friendly place. Join Free Walking Tours in San Salvador for a chance to stroll around the main sights safely and in the company of a friendly local guide. If you have just arrived in the country, we recommend the Essential San Salvador City Tour. You will see the most important monuments and hear fascinating stories of natural disasters, conquistadors and battles for independence.
Highlights of a Free Tour in San Salvador
Joining a Free Tour of San Salvador, you will be able to safely stroll through the center of the city with a trusted guide. Along the way, you will see impressive religious buildings such as the Church of the Rosary, the Metropolitan Cathedral and the Basilica of the Sacred Heart. Other tourist attractions you will find are the elegant National Palace of San Salvador, the Liberty Square and the Gerardo Barrios Monument. Apart from San Salvador Free Walking Tours, museum hopping is one of the main tourist activities in San Salvador. The most popular are the National Museum of Anthropology and the Museum of Art. The former reflects the history and future of the country in terms of archeology and anthropology, while the latter has a huge collection of sculptures and paintings by local and foreign artists.
Things to Do in San Salvador
Want to escape the hustle and bustle of San Salvador? For nature lovers, La Laguna Botanical Garden is the ideal place to enjoy the plant and animal life of the region. It is a beautiful garden located at the bottom of a volcanic crater that provides visitors with a sense of wonder and tranquility. Also, if you enjoy hiking in the great outdoors, you can take a trip to El Boquerón National Park, which offers breathtaking views of the volcano, the city and the surrounding lakes. On the other hand, the area of Los Planes de Renderos offers visitors a beautiful panoramic view and many local legends related to the mysterious 'Devil's Gate': huge rocks that dominate the horizon and have become a tourist attraction for visitors. Finally, art lovers can visit the nearby village of Panchimalco, a haven for leading national artists and their galleries.
Free Tours in More Cities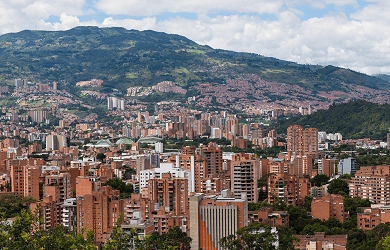 Free Tours Bogota
1281 Reviews
4.69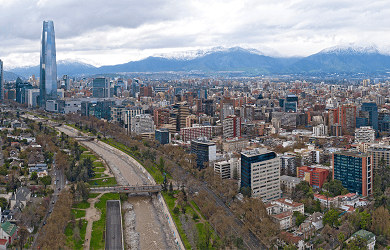 Free Tours Santiago
1281 Reviews
4.76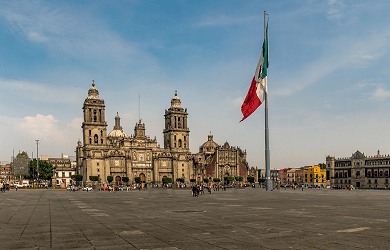 Free Tours Mexico City
2116 Reviews
4.29