Essential Free Tour New Orleans
Take a perfect photo of the gleaming white

St. Louis Cathedral

against a clear blue sky.
Stroll down the elegant

Royal Street

and see the iconic 18th and 19th century buildings that define New Orleans.
Experience everything New Orleans is famous for in the

French Quarter

.
Book Now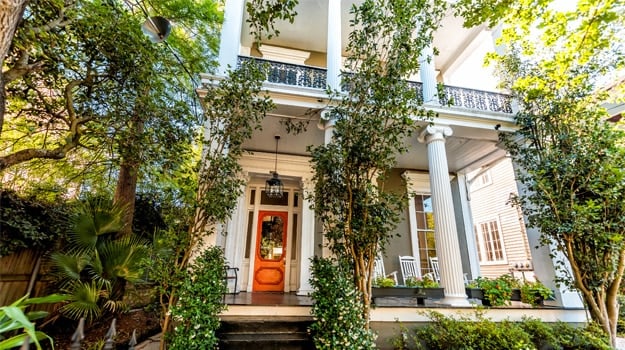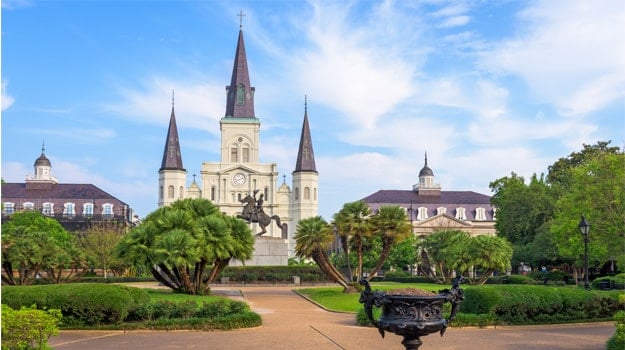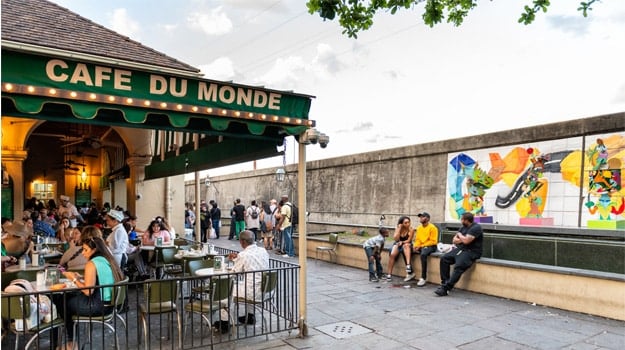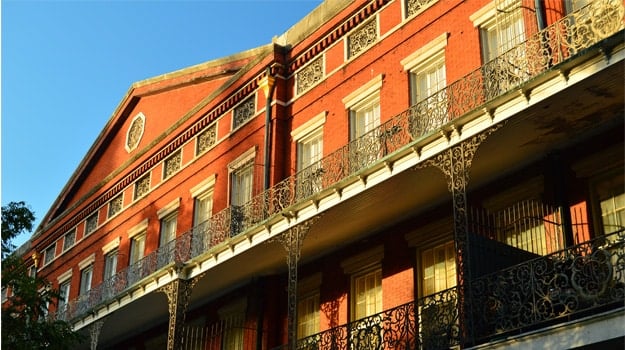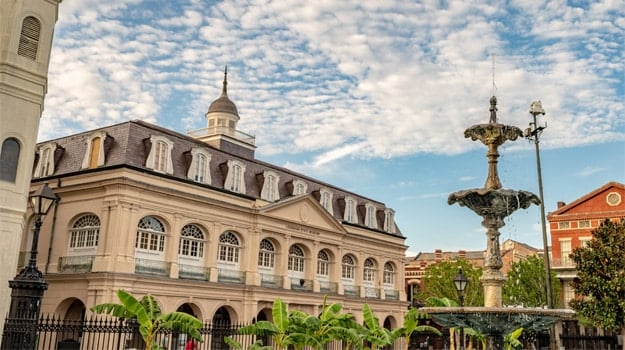 These are some of the features your tour might include, but please bear in mind that every guide create their unique itinerary to provide the best possible experience.
From jazz, to Creole cuisine, Mardi Gras, and unique historic charm, it's no wonder visitors flock to New Orleans. There's so much to see and do that it could take weeks to explore. That's why the Essential Free Tour New Orleans will take visitors not only to all the main landmarks, but also to secret lanes and charming houses that you wouldn't find on your own, not even with Google Maps! One of the main highlights of you tour will be St. Louis Cathedral, with its blend of Spanish and French influence it reflects the roots of the city. Here your local guide will give you an engaging introduction to the city, from its foundation by the French in 1718 to how it became a melting pot of American, French, Spanish, and African cultures.
Following this fascinating introduction, visitors on the Essential Free Tour New Orleans will be taken on a journey through historical and contemporary New Orleans. Near the cathedral are the historic Presbytere and El Cabildo buildings. The Presbytere is a fine example of Spanish colonial architecture. Inside are displays relating to Hurricane Katrina and the history of Mardi Gras. El Cabildo was the seat of the Spanish Territorial Government and is now home to a collection of historical artifacts as well as an exhibition that explains the interesting link the city has with Napoleon. From here, guests will pass by Café de Monde, a New Orleans institution. Here they'll learn about chicory-blend coffee and the French customs brought to the city by the Acadians.
The Essential Free Tour New Orleans gives guests the opportunity to explore the archetypal buildings that strongly identify the French Quarter. Most of them can be found on the charming Royal Street, lined with a host of elegant 18th and 19th-century buildings. The Historic New Orleans Collection is also on this street, a treasure trove of quirky historical artifacts and well-preserved buildings. Music fans will be thrilled to see the legendary Preservation Hall, where one can learn about the importance of jazz and music in the city. During the tour, please feel free to ask your guide as many questions as you like. And, of course, all visitors will come away with lots of recommendations and tips for the rest of their stay.
Other Tours in New Orleans
See All Tours in New Orleans