Essential Free Tour Nagasaki
Discover the

historic center of Nagasaki

and learn about its culture, temples and traditional streets.
Discover

Dejima

, the artificial island where the Japanese traded with the Dutch in a unique historical period.
Admire Buddhist temples, Confucian shrines and churches to marvel at

Nagasaki's multicultural tolerance

.
Book Now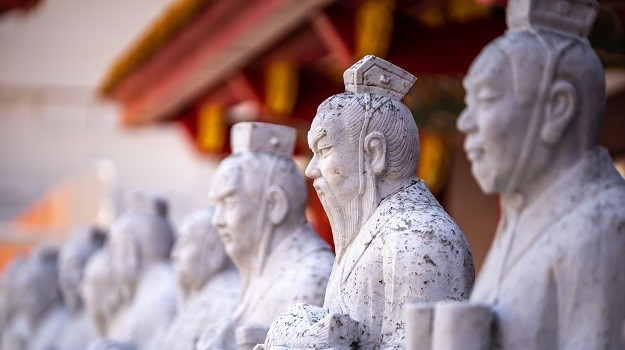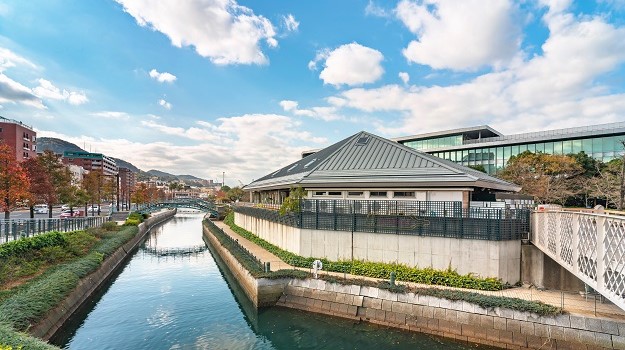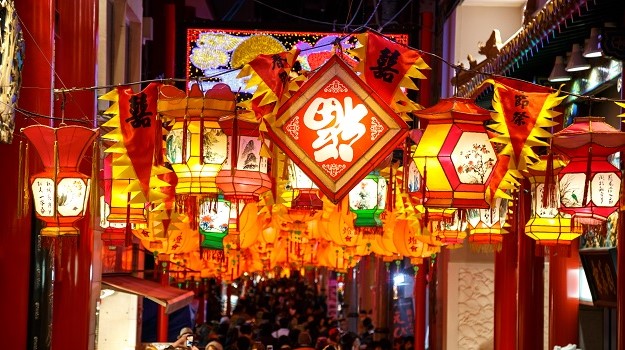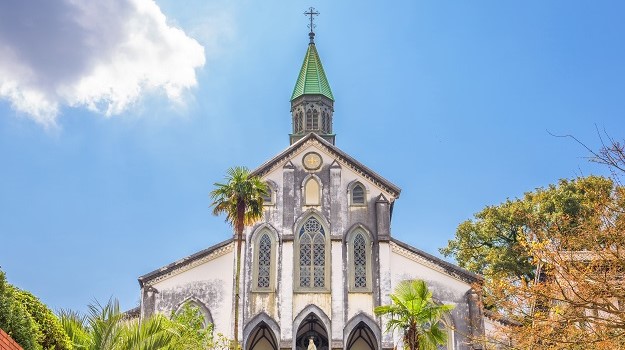 These are some of the features your tour might include, but please bear in mind that every guide creates their unique itinerary to provide the best possible experience.
Beyond the dramatic events related to the atomic bomb, Nagasaki is today a cultural city full of interesting attractions and offers something for every traveler—from its rich history as an international port to its unique blend of Japanese and foreign influences. Come discover the beauty and traditional architecture of the authentic Japan with the best Essential Free Tour in Nagasaki. The stops on the tour will bring you through centuries of history, from the bustling dockyards of the Edo period to the beautiful churches and temples that dot the cityscape. Your local guide will provide insight and commentary to ensure that you get the most out of your experience. This will be a relaxing walk along the historical center of Nagasaki, with stops to take pictures and learn about the city's traditions, and its remarkable resilience in rebuilding its economy and culture. Nagasaki is so much more than a commemoration of the past, and you'll have the chance to see this for yourself on this essential free tour!
One of the most important stops along the free guided tour will be Kofukuji, a beautiful Buddhist temple that is home to a pair of iconic three-storied pagodas. Another must-visit place in Nagasaki is Dejima—a man-made island once used as housing for Dutch traders during Japan's isolation period from 1641-1868. Its cobblestone streets still remain in much of their original condition, allowing visitors to get a sense of what life was like during those times! After getting some insight into Japan's relationship with foreign countries from your guide, you will be ready to move onto Chinatown—a vibrant area filled with Chinese restaurants and street vendors selling traditional items such as lanterns or lucky figurines! The Tojin Yashiki quarter will surely capture your attention—once home to samurai families during Japan's Edo Period. Here you can find two-story multifamily residences that were built hundreds of years ago that still stand tall today—giving you an idea how people lived back then!
Your Free Nagasaki Essential Free Tour might also take you to one of the most stunning temples in the city: Confucius Shrine—a symbol for multiculturalism between China and Japan during its time built by Chinese immigrants back in the 19th-century when trade between both countries was booming! Another example of Nagasaki's tolerance and diversity is Oura Church—an old wooden Catholic church that still stands today despite being leveled twice by bombings during WWII making it one final reminder of a once powerful Dutch colony in which people from different backgrounds worked together! Finally, you might end your walk at Glover Garden, where you can wander lush gardens filled with many 19th-century Western-influenced villas! All in all, the Essential Free Tour of Nagasaki will leave you with an appreciation for the city's beauty and its unique blend of Japanese and foreign cultures! Don't miss the opportunity to explore this historical city and its incredible stories! Book your tour today!
See All Tours in Nagasaki