Latest reviews
Essential Free Tour Mostar
06/08/23
Essential Free Tour Mostar
30/07/23
We had a wonderful tour through the old town of Mostar! Mirjana was a passionate tour guide, who not only showed us the historical and political background, but could also tell us about personal experiences and thus gave a very authentic insight into the city. Absolute recommendation!
Hi Sara! Thank you so much for taking the time to share your experience walking with Mirjana on tour. We appreciate it. So glad you enjoyed the blend of historical and current context as well as personal insight and experience shared during your tour. We hope the rest of your visit to Mostar was wonderful (and hopefully you caught some of the bridge diving competition!). Thanks again and happy travels, Sheva Walking Tours Team.
Best Free Tours in Mostar
After 400 years of Ottoman rule, with 37 mosques and 8 bridges, the city of Mostar in Bosnia and Herzegovina has a rich historical legacy. Jaw-dropping scenery, both natural and urban, shapes up this magnificent town. Join Free Walking Tours in Mostar to stroll through this beautiful place full of architectural relics. Join the Essential Mostar City Tour and embark on a journey 600 years into the past where you will hear fascinating stories and learn about the many cultures that built the stunning old town. On this tour, you will walk with a knowledgeable guide and meet friendly locals and understand their identity, all for free! You can also sign up for the Free Tour Mostar at War to discover how the city has been slowly recovering from the conflict of the 1990s.
Highlights of a Free Tour in Mostar
Join Free Walking Tours in Mostar and feel the city come alive as you wander through the streets of its awe-inspiring old town. On a Free Tour in Mostar, you will encounter architectural relics such as the Franciscan Church Bell Tower, Hadzi-Kurt Mosque, Crooked Bridge, the Two Towers, Muslibegovic House, Karadjoz-Beg Mosque, and many more. Witness the magic of a city that was once a Turkish garrison town. You'll come across the mausoleum of the poet and dramatist Osman Dikic too. The star of the show, however, is Stari Most (Old Bridge). Built by the Ottomans in the 16th-century, it's an exceptional example of Islamic architecture. It was destroyed during the civil war in the 90s but was rebuilt with extreme care. It is now a UNESCO World Heritage Site.
Things to Do in Mostar
There is so much to admire in Mostar Old Town that you could spend days wandering around it. Take a break in one of the numerous cafés and indulge in the Bosnian coffee ritual. Visit the Mostar Old Bazaar for a morning of rummaging and souvenir shopping. Then complete your Old Bridge experience by staying to watch local diving club members jump off the bridge. Make sure to leave them a donation before you go! Mostar is a city that suffered greatly during the civil war. Whether you are interested in history or not, you should visit the War Photo Museum and reflect on how Mostar has recovered. If you are in the mood for outstanding natural beauty, head to nearby Kravice Falls and spend the day swimming under the waterfalls. Bliss!
Free Tours in More Cities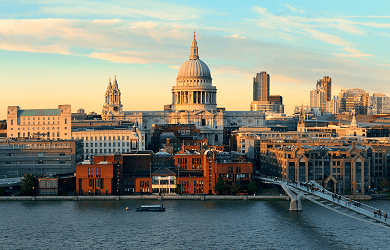 Free Tours London
31415 Reviews
4.71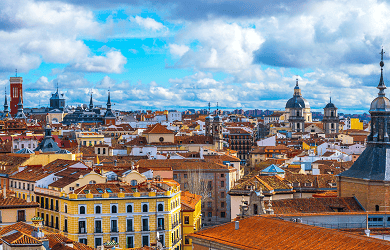 Free Tours Madrid
28029 Reviews
4.75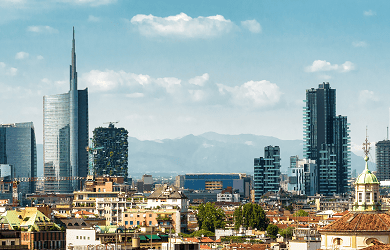 Free Tours Milan
5392 Reviews
4.74