Free Tapas Tour Madrid
Dive into the

real Madrid tapas atmosphere

, go where the locals go and feel like a Madridian for a day.
Enjoy some of the best and most famous tapas in Madrid, which come from all corners of the

Spanish geography

.
Try the Madrid

'caña'

, the best poured and best tasting beer in Spain, at least according to locals.
Book Now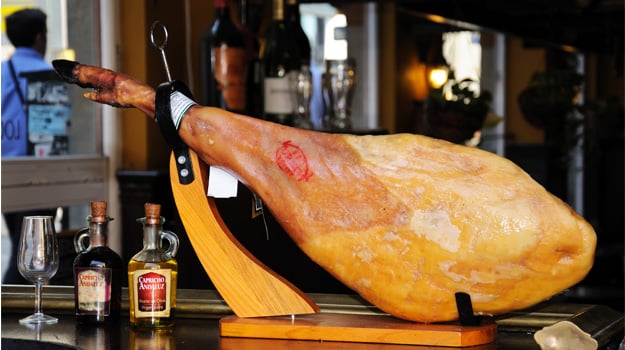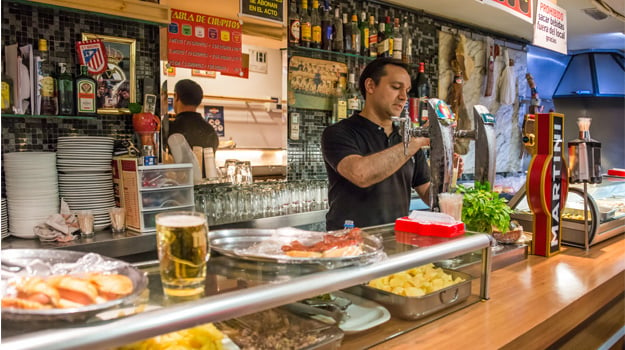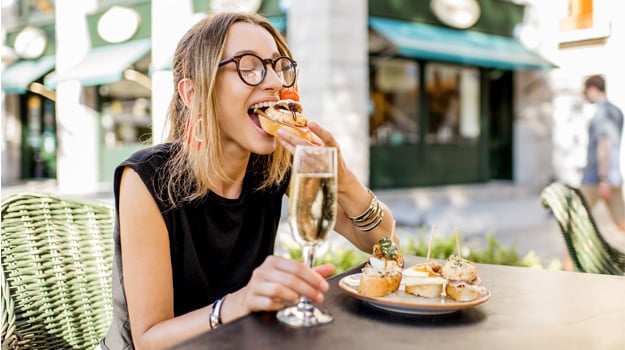 These are some of the features your tour might include, but please bear in mind that every guide create their unique itinerary to provide the best possible experience.
Walk with a local guide and enjoy an unforgettable gastronomic evening on our Free Madrid Tapas Tour. The Spanish capital is the sum of all the different corners of Spain's diverse geography, and its gastronomy reflects just that. In one single street you can enjoy fried fish from Andalusia, chorizo cooked in cider from Asturias, patatas bravas from Catalonia, a Basque pinto, or octopus cooked in Galician style. So book your site now and have a little taste of all the best food Spain has to offer!
Forget about those overpriced tapas tours with a set menu and wine of the lowest quality, because on our Free Madrid Tapas Tour you decide both what and how much you want to eat and drink throughout the night. Your guide will take you to different bars, each one with interesting tapas for you to try, should you wish to do so. Learn not only about the history of tapas, but also about all the different gastronomies from Spain. Have a fun evening in a relaxed atmosphere and try the best tapas in Madrid's most popular bars. No more horribly expensive tourist traps – you will go to where the locals go!
Get ready for a unique gastronomic experience, in which you will savor exquisite delicacies in noisy bars full of life and laughter. Enjoy the Madrid beer, famous for being the best poured in all of Spain, and taste the best wines from the many great wine-making regions in the country. On our Free Madrid Tapas Tour you will immerse yourself deep into Spanish culture, and learn for yourself why it is considered to be one of the most joyful cultures in Europe. If you are looking to dive into the everyday life of this wonderful city, this is your tour.