Best Free Tours in Luxor
Luxor is a captivating city that has been fascinating tourists for centuries. Its stunning temples and monuments, as well as its incredible ancient history, are a great way to explore the ancient wonders of Egypt. With free walking tours in Luxor, you can experience the city's rich history and culture without breaking the bank. The Essential Luxor City Tour provides an overview of the city's main attractions and some of the lesser-known sites. The West Bank Free Tour is a great way to explore some of Luxor's most iconic sites on the left side of the Nile River with an expert guide. For those interested in mythology and legends, there is no better place than Luxor. On the Free Myths and Legends in Luxor Tour, you will learn about some of Egypt's most famous myths and stories while exploring some of its most iconic sites at night. From tales about gods and goddesses to stories about pharaohs and mummies, this tour will give you an insight into ancient Egyptian culture like never before. No matter which tours you choose, booking Luxor free walking tours is sure to be an unforgettable experience that will stay with you for years to come!
Highlights of a Free Tour in Luxor
Luxor is one of the must-visit cities in Egypt, as it offers tourists an unforgettable experience. From the ancient temples and monuments to the stunning views of the Nile River, Luxor has something for everyone. Here are some of the must-see landmarks that you can explore with free tours in Luxor. The famous Valley of the Kings is one of the most popular attractions in the world. It's home to over 60 tombs, including those of Tutankhamun and Ramses II. Your free guide can help you explore these tombs and learn about their history and significance. Not far you will find the temple complex of Karnak, which is one of the largest religious sites in the world. It was built over 2000 years ago and features a variety of statues, obelisks, and hieroglyphics. Visitors can take guided tours to learn more about its history and marvel at its beauty. Deir el-Bahari was built by Queen Hatshepsut and today it's known for its grandeur and beauty, with intricate carvings adorning its walls and columns. Finally, don't miss out on the Colossi of Memnon. These two massive statues have seen the passing of centuries and today provide visitors with a glimpse into Egypt's past glory days. With its many attractions, it's no wonder why so many people flock to Luxor each year!
Things to Do in Luxor
Luxor is a must-see destination for tourists looking to explore the ancient wonders of the world. After visiting the main archeological sites, go and dive deeper into Luxor's rich history at the many museums in the city. The Luxor Museum houses a collection of Ancient Egyptian artifacts discovered in the area, while the Mummification Museum provides an up-close look at mummies and other objects from ancient tombs. No trip to Luxor would be complete without experiencing some of its unique culture. Visitors can take a boat tour along the Nile River to enjoy the sunset or take a camel ride through the nearby desert. For an unforgettable experience, we recommend booking a hot air balloon ride over Luxor's skyline. You'll get breathtaking views of the city from above as well as a unique perspective on this both ancient and modern city. Of course, there are also plenty of delicious local dishes to try, such as kushari (a combination of rice, macaroni and lentils) and ful medames (stewed fava beans). And don't miss the experience of bargaining at the local souqs! These are just some of the amazing things that tourists can experience when visiting Luxor! So, what are you waiting for? Pack your bags now and head off on your next adventure!
Free Tours in More Cities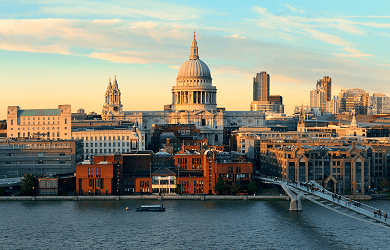 Free Tours London
31415 Reviews
4.71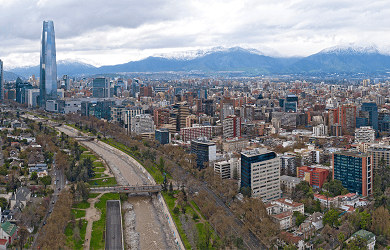 Free Tours Santiago
1231 Reviews
4.75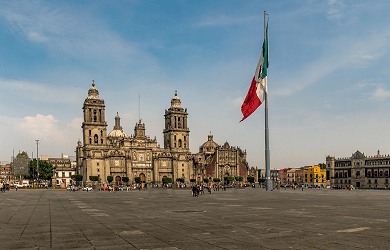 Free Tours Mexico City
2093 Reviews
4.29