Best Free Tours in Hong Kong
Hong Kong is one of the few tourist attractions in the world that is so little in size but possesses so many precious treasures. From natural beauty to remarkable man-made skyscrapers, Hong Kong has it all. However, the number of things you can do in Hong Kong can feel overwhelming. So, one of the best ways to start your trip is taking a Free Walking Tour in Hong Kong with a local guide, so you can have a little taste of everything before you decide what attractions you would like to see most. A must-join activity is the Free Tour around Tsim Sha Tsui, one of the fanciest ports and shopping hubs in Asia. Join an Essential Hong Kong City Tour to reveal all the secrets of the enormous Asian metropolis and its colonial past. In a Free Night Tour, you'll stroll along one of the oldest markets in the city in Yau Ma Tei neighborhood. And do not leave the city without joining a Free Food Tour in Hong Kong!
Highlights of a Free Tour in Hong Kong
Being a British colony for almost 100 years, Hong Kong was returned to China in 1997. Thanks to its special history, Hong Kong is the true melting pot of Western and Eastern culture that has coexisted among its residents for more than 100 years. Start your trip with a Hong Kong Free Walking Tour around the historic center. You will enroll on a wonderful stroll along Victoria Harbour, walking and taking pictures next to the plaques and statues of Bruce Lee, Jackie Chan, Jet Li, John Woo and many other film stars. You will also visit Man Mo Temple, a mid-nineteenth-century temple dedicated to Man Cheong, the god of literature, and Mo Tai, the god of war. After this, we recommend taking the Peak Tram to travel between stunning buildings and arrive at The Peak. There, you should head to the viewing platforms at the Peak Tower to enjoy dizzying views over the city. By night, go to Temple Street Night Market to discover the real Cantonese food.
Things to Do in Hong Kong
With more than 7 million people living in a land that is slightly bigger than 1000 square mile, Hong Kong is crowded, fun and always lively. This South Coast city can offer you a view of their renowned natural harbors while amazing you with its impressive skyline of skyscrapers. Many people join Free Tours in Hong Kong to taste the real flavors of typical Cantonese cuisine, but you can even book a Cooking Class to learn the secrets of the best dim-sum. In Lantau Island you will also be able to take a cable car ride between incredible mountains to Ngong Ping Village, see Po Lin Monastery and the Tian Tan Big Buddha statue, Hong Kong's most recognizable and iconic landmark. Additionally, go to the Yau Ma Tei area to wander around traditional Chinese bazaars; you'll find everything from technology, clothes, paintbrushes, cooking ware and tea seats. By night, most tourists enjoy a stunning river cruise in a traditional Chinese junk.
Free Tours in More Cities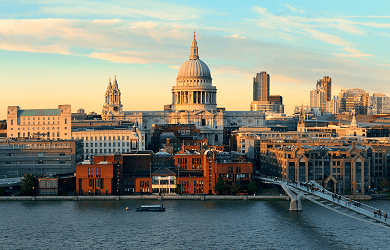 Free Tours London
31679 Reviews
4.71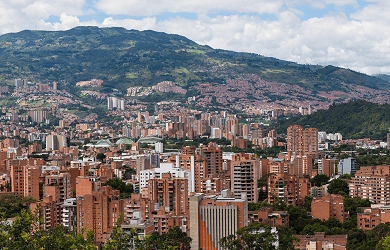 Free Tours Bogota
1281 Reviews
4.69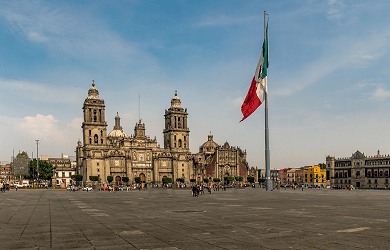 Free Tours Mexico City
2116 Reviews
4.29