Best Free Tours in Guatemala City
The capital of Guatemala and the largest city in Central America, Guatemala City is in the process of reinvention. Home to many museums, galleries, and transport hubs, recent pedestrianization of certain areas is attracting more cafés, bars, and, consequently, tourists. Free Tours in Guatemala City offer you the opportunity to safely explore this emerging city with a reliable guide. Walking around Guatemala City is an intriguing experience but must be planned ahead as finding oneself off the beaten track is inadvisable here. Luckily, there are some Free Walking Tours in Guatemala City to help you navigate around its streets. Join the Guatemala City City Tour and discover its architectural gems, or book the Guatemala City Daily Life Tour and find out what life is like for people in this city.
Highlights of a Free Tour in Guatemala City
A Guatemala City Free Walking Tour will take you past some of the top museums in the city. The Miraflores Museum exhibits finds from an important local archaeological site, Kaminaljuyu, where many artifacts from the Mayan civilization have been found. Similar items can be found at the Archeology and Ethnology National Museum, which houses a much larger array but with little historical explanation. An entire room here is dedicated to stunning jade masks and sculptures. Ixchel Museum is named after the goddess of textiles (amongst others), and her museum does not disappoint with its admirable selection of traditional arts. On an architectural tour you'll wander past some of the most beautiful buildings and churches in town, including Guadalupe Sanctuary, the Cathedral of Guatemala City and the Merced Church.
Things to do in Guatemala City
Guatemala City is teeming with colorful buildings and incredible food. Parque Central (Guatemala City's central plaza) is a good place to start your exploration of the city. Shine your shoes, pick up some ice cream, maybe even catch an open-air political meeting before exploring outward to find museums, churches and markets. Animal lovers should check out La Aurora Zoo; it compares well to others in Central America and the huge grounds alone are worth the visit. Head to the Miguel Angel Asturias Cultural Center to get to know one of the most interesting cultural projects. Here you can see plays, listen to debates, see exhibitions and much more. Escape the city for a while and head to the Pacaya Volcano. This is an active volcano that you can ascend. Afterwards, treat yourself to a visit to a thermal bath resort.
Free Tours in More Cities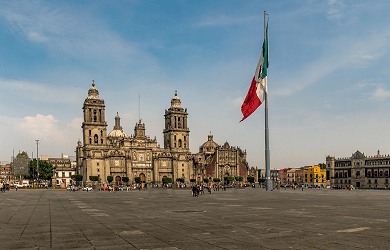 Free Tours Mexico City
2140 Reviews
4.29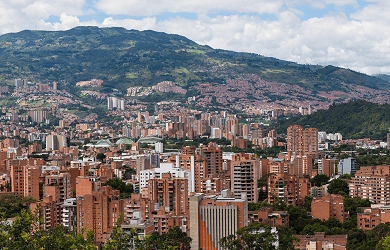 Free Tours Bogota
1288 Reviews
4.69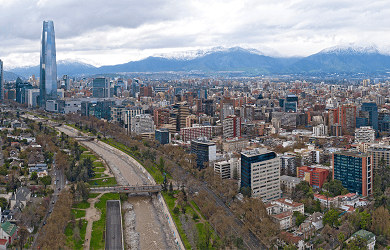 Free Tours Santiago
1303 Reviews
4.77