Essential Free Tour Birmingham
Come and discover how Birmingham transformed into

"Greatest Manufacturing City in the World".

Enjoy majestic Neoclassical buildings at the stunning

Victoria Square.

Stroll along

canals, art galleries, libraries and cafés

to feel the cool vibe of the city.
Book Now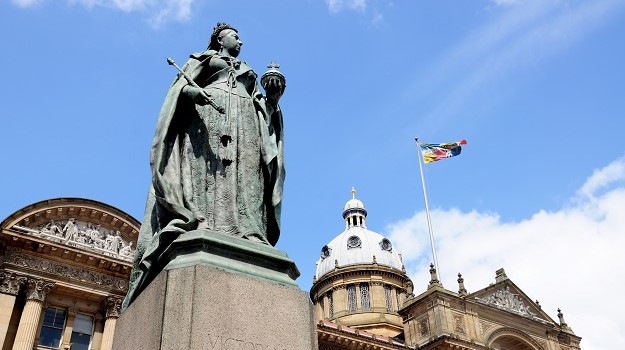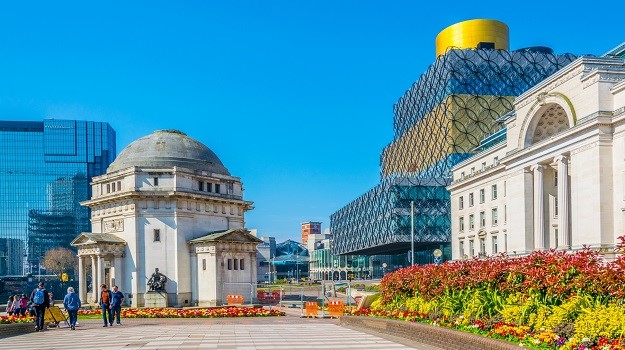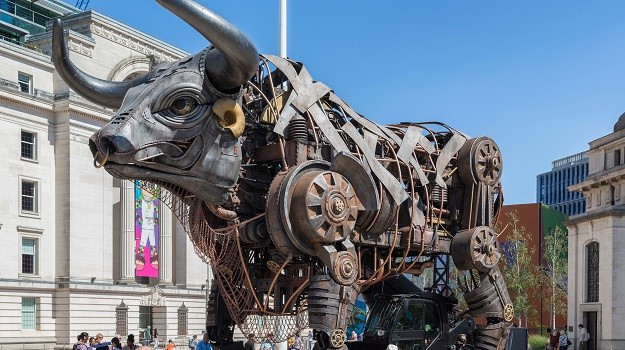 These are some of the features your tour might include, but please bear in mind that every guide create their unique itinerary to provide the best possible experience.
Birmingham is the gate to discover the history, culture and personality of modern England. But, to make the most of your trip, we highly recommend joining a knowledgeable local guide in an Essential Free Tour of Birmingham. While touring the landmarks of the historical center, you will learn that this vibrant place dates back to ancient times, well before the Roman Empire ⁠— but it was only in the 18th-century that Birmingham became a center for arts, theater, literature and music. You will visit awe-inspiring Victorian buildings, and feel the dramatic devastation that the city suffered during the Blitz in World War II. The tour will have a relaxed pace and take you both to the best landmarks and secret places that locals love.
Along the Birmingham Essential Free Tour, your reliable guide will take you to the main landmarks around Victoria Square. As you marvel at the Neoclassical Town Hall and the majestic Council House, you will learn about the impact of the Scientific and Industrial Revolution in Birmingham, when the close association of local manufacturers and enlightened thinkers brought a commercial boom to the city. You will learn about the dire working conditions of the popular classes, the red-brick houses where workers used to live, and more. The must-see St. Philip's Cathedral will also offer good opportunities for group pictures and learning about the mix of Classic, Neo-Gothic, Renaissance and Brutalist architecture that makes this city so distinctive.
During your Best of Birmingham Free Tour, you will also have time to explore the best of the modern city. At the photogenic Bullring Shopping Centre, you will see how the city reimagined itself after the war as a super modern cultural powerhouse. The building of the Central Library and the beautiful Gas Street Basin are perfect for a relaxing stroll. In this area, you will also witness the rebirth of old warehouses and industrial areas like Brindleyplace and the Mailbox. As you walk past cool cafés, bookshops, quirky boutiques and bars, do not hesitate to ask your guide for tips about what to do and where to go in the city. Your guide will be happy to offer the best recommendations so you can have a wonderful stay!
See All Tours in Birmingham